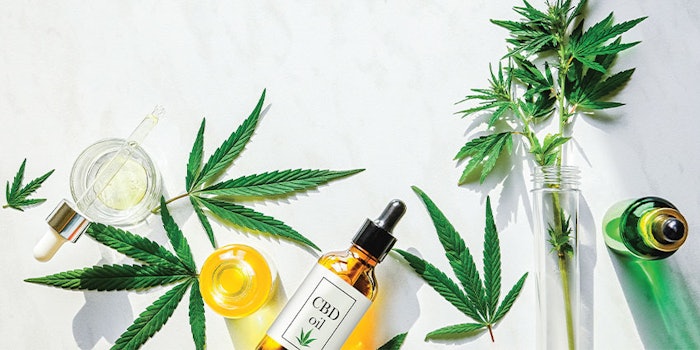 According to the Global Wellness Institute, the wellness economy was a $4.5 trillion market in 2018a. Pertinent to the fragrance and flavor industry, two of the top 10 wellness categories driving growth are personal care, beauty and anti-aging, which was worth $1,083 billion, and healthy eating, nutrition and weight loss, which was worth $702 billion.
Self-care is the current buzzword that consumers are turning to for overall wellness. Dictionary.com defines self-care as "the practice of taking action to preserve or improve one's own health." According to "Pinterest 100: The top trends for 2019," "self-care" saw a 140% increase in searchesb. Moreover, there were 11.5 million "#selfcare" hashtagged Instagram posts, according to a 2019 USA Today, articlec. According to an IRI "2018 Self-Care Study," self-care is pervasive and growing, spanning many CPG categories and creating a $450 billion opportunity. Nearly nine in 10 Americans (88%) actively practice self-care, and one-third of consumers have increased their self-care behaviors during the past yeard.
Many consumers associate wellness and self-care with natural and sustainable products, particularly popular in skin care. According to Ipsos' quarterly foresight report "What the Future," 66% of Americans would try new products from brands they haven't used before if they were natural, compared to 57% of Canadianse. According to Nielsen data, in 2019, natural skin care sales in mass stores grew at an 8.7% rate versus overall conventional health and beauty gains of 1.2%. According to the NPD Group, in 2019, U.S. prestige skin care sales reached $5.9 billion with natural products as the top growth contributor. Natural skin care brands represented 30% of total skin care, and sales grew by 14% over 2018f.
For the full article, please check out Perfumer & Flavorist's August 2020 issue. 
Footnotes:
ahttps://globalwellnessinstitute.org/press-room/statistics-and-facts/
bhttps://newsroom.pinterest.com/en/post/pinterest-100-the-top-trends-for-2019
cwww.usatoday.com/story/news/investigations/2019/01/25/self-care-how-to-instagram-political-indulgence-psychology-wellness/2606039002/
dwww.iriworldwide.com/iri/media/library/publications/iri_self_care_pov.pdf
ewww.gcimagazine.com/marketstrends/segments/The-Future-of-Beauty-By-the-Numbers--558710611.html
fwww.gcimagazine.com/marketstrends/segments/skincare/NPD-data-Skin-Care-Helps-Drive-US-Prestige-Beauty-Sales-to-188-Billion-567552701.html