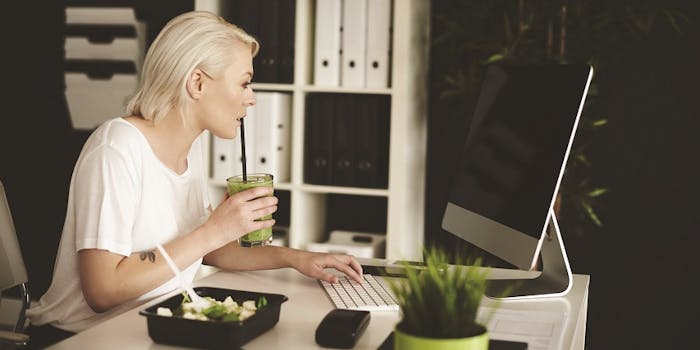 We're in the height of multitasking culture: from the way we consume food and beverage to how we consume media, we have countless options to fit our multifaceted lifestyles.
What was once three square meals, is now replaced by on-the-go packaging, meal replacement beverages, food apps, grocery subscription services and snacks to fit every diet plan imaginable. We can be downloading a movie while listening to an audiobook on the treadmill and drinking our lunch.
It can be argued that these formats are in competition with one another, but another perspective is that there is an option to fit anyone.
So what does the average consumer want in a snack? (page 68) A snack that multitasks: with functional ingredients, plant-based formulas, health benefits and flavors that transport us to a spice market in India or to a barbecue in Nashville. According to a Mordor Intelligence reporta, the global snack food market is expected to reach $639 billion by 2023, growing at a CAGR of 5.8%. The U.S. market accounts for a third of the total snack market, while Japan and the UK together account for a quarter of the global snack food market share.
A boom in retail, distinctive distribution channels, and an increasing presence of international brands is driving growth in the snack segment. While developed markets are catering towards consumer preference for nutritious snacks foods, the flourishing emerging markets (Asia Pacific and South America) are influenced by urbanization and Western eating habits, allowing for global players to establish a presence in these regions.
Consuming Experiences
A rise in consumption of functional ingredients in snack foods and beverages is opening pathways into flavor delivery solutions. This issue we explore nanoemulsions for healthy and functional products that are flavorful, stable and soluble (page 40). We also take a look at how ambient scenting influences the way consumers are interacting with their environment with what the author calls, the experiential economy (page 34). With consumers, particularly Gen Z and Millennials, searching for deeper meaning behind their products, brands are finding creative ways to give their audiences a full sensory experience.
These topics and more will be explored during Flavorcon 2018 at Atlantic City, New Jersey. The global annual flavor event will be held November 13-15, 2018 at Harrah's Resort, and will feature over 20 educational sessions, a new Innovation Stage for product demos, Marketing Trails for the Expo Hall and more. We've put together an exciting sneak peek for you in the September issue (page 12). I hope to see you all there!
And of course, I hope you enjoy this issue.
With warmth from New York City,
Deniz Ataman

Managing Editor
Footnote:
a Snack Food Market