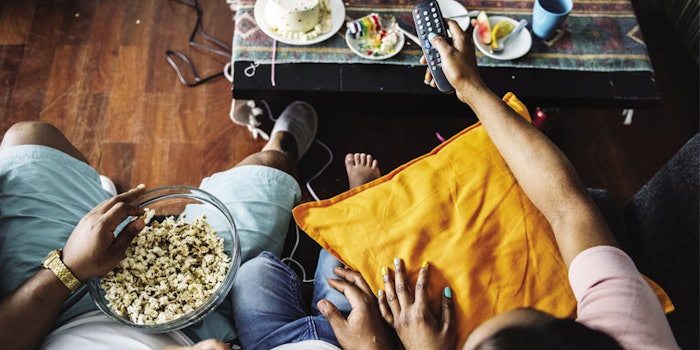 The art of snacking has been taken up a notch with recent flavor launches. But before we take a look at the now, let's take a brief look back at "Forward Thinking: The Rise of Snacking" articlea, which appeared in the September 2019 edition. At the time, consumer demand centered around bold, culinary-inspired flavors. Consumers' affinity for bold snacking continues, although the need for heat and savory treats takes the forefront.
According to the Harris Pollb, 86 % of packaged snack food buyers currently buy salty snacks, compared to 62% that buy sweet snacks and 52% that buy hot snacks. Sixty four percent of global consumers believe indulgent snacking is acceptable as part of a healthy diet, while 51% indicate they expect snacks to offer a nutritional boost, according to FMCG Gurus' Top Trends for 2020 reportc. Snacking was already popular, however, the pandemic propelled snacking and made it even more prominent. Research from the NPD Groupd revealed that the average U.S. consumer ate 37% more snack foods and treats while feeling sad or depressed during the pandemic than they did in 2019.
Additionally, boredom followed as a reason to snack, and consumers increased snack consumption by 33%. IRI'se data showed similar findings, with 25% of consumers reporting snacking more frequently in 2020, while 23% said they were snacking less frequently. On average, consumers were eating a standard 2.7 snacks per day. However, more consumers reported consuming more than five snacks per day. Spicy and food-inspired flavors, as well as poultry and vegetable-based snacks, are driving snack activity, while popcorn gets an upgrade.
Footnotes:
aPage 18; https://perfumerflavorist.texterity.com/perfumerflavorist/september_2019
btheharrispoll.com/brand-tracking/spicy-snacks-adweek-2021/
cfmcggurus.com/blog/fmcg-gurus-high-protein-snacks-are-growing-in-popularity/
dwww.npd.com/news/press-releases/2021/mood-matters-when-it-comes-to-snacking-and-treating-ourselves/
ewww.iriworldwide.com/en-us/insights/blog/what-to-expect-next-in-cpg-snacking
For the full article, please check out the Perfumer & Flavorist+ November 2021 issue.