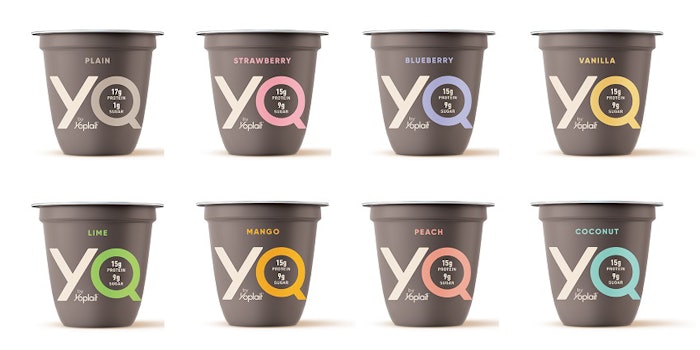 General Mills has announced the release of its latest Yoplaita product, YQ by Yoplait.
Embracing a "smarter, not sweeter" philosophy, the line of products are lightly sweetened yogurts that are created with natural flavors. Created to be a cleaner label product, the yogurts will be available in coconut, peach, mango, lime, strawberry, blueberry, vanilla and plain flavors beginning in late June. 
"We talked to thousands of people to really understand what they were missing from the yogurt aisle. We heard loud and clear the need for a smart snack option – something made with simple ingredients, less sugar and higher protein," said Doug Martin, vice president of marketing for Yoplait USA. "What we've been able to accomplish with YQ by Yoplait delivers on this desire. Through our use of simple ingredients, ultra-filtered milk and active cultures, we've created a protein-packed, less sweet flavor profile with a thick, smooth, extra creamy texture. It's unlike anything that exists in the yogurt aisle today."
aYoplait is a registered trademark.