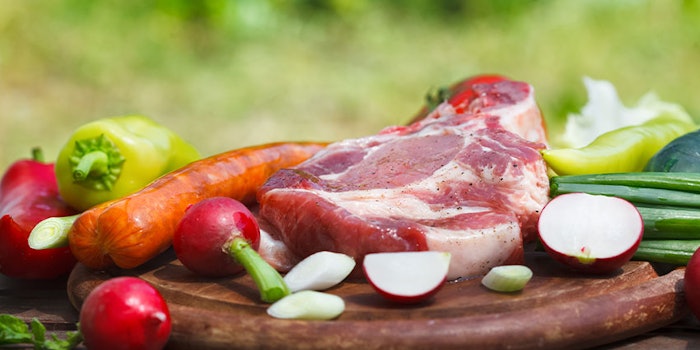 Givaudan is expanding its global innovation ecosystem with new partnerships to drive innovative solutions for alternative protein products.
Previously: Givaudan Completes Acquisition of Indena's Cosmetics Business.
As part of its 2020 strategy of partnering for shared success, Givaudan is building a global community of innovators, including industry partners, academia and start-ups to augment its capabilities in alternative proteins.
Previously: Givaudan to Expand Bio-Engineering Capabilities with Alderys Acquisition. 
The company's latest partnership is with Redefine Meat, which has developed the world's first Alt-Steak plant-based products using industrial 3D printing technology. They have the texture, flavor and appearance of beef steak and can be produced in the volume and cost to enable large-scale market launch.
Working closely with Redefine Meat, Givaudan is using its capabilities in flavor and taste to make sure the new Alt-Steak product offers the same satisfying flavors, aromas and eating experience of real meat.
This is the latest in a series of partnerships for Givaudan which focus on the development of great tasting alternative protein products.
These include the Plant Meat Matters consortium, a global initiative led by Wageningen University & Research (WUR) which is working to produce plant substitutes for beef and potentially other meat types in the future such as pork or chicken.
The project uses WUR's revolutionary Shear-Couette Cell technology that transforms vegetable protein into layered and fibrous structures that resemble real steak, not processed or ground meat.
The collaboration brings together key industry players from across the entire supply chain, to scale up and commercialize this new technology.
Givaudan has also been exploring the protein space with University of California, Berkeley through the Product Development Program (PDP) in the department of chemical and biomolecular engineering.
The PDP Program provides a unique opportunity to work collaboratively with students to tackle the complex technical challenges of designing and producing high quality meat replacements.
Givaudan supports students with expertise to get the critical elements of taste, texture and smell right, to create appealing and delicious meat alternatives.
The most recent collaboration with PDP was a pioneering research project which identified the top six new up-and-coming sources of plant-based protein that could be game-changers for the food industry, and in particular, nutritional beverages.
"The strong shift towards plant-based meat alternatives and alternative protein sources is one of the greatest innovation opportunities in the food industry today," said Fabio Campanile, Givaudan's global head of science and technology, flavors. "No one company can solve these alone and we are partnering with the best and brightest minds in the industry to address the complex technical and taste challenges presented by these products. Our collaborations spark new, creative approaches and create faster, more agile, innovation pipelines."
"Food and drink companies are increasingly aware of the need to collaborate to address the big challenges facing our industry this century. These include urgent issues such as climate change and nutrition," added Campanile. "We believe that by working together we can address these challenges faster and more effectively."