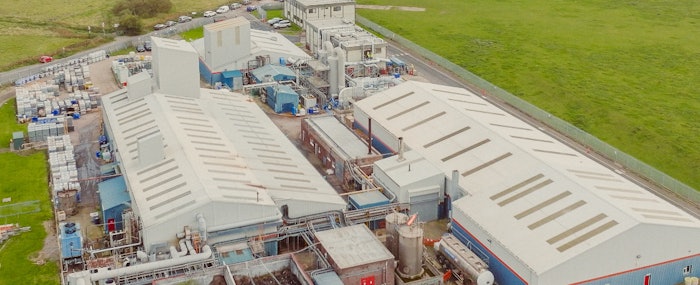 courtesy of Natara
Flavour Specialty Ingredients Ltd. (FSI) has rebranded to Natara. The company is under new ownership and with a refreshed strategy as a standalone business, the new brand identity is said to better reflect the aspirations for the business. The new name signals that Natara is "ready to deliver on its ambition for the future, providing a platform for a fresh, distinctive approach that best conveys its customer proposition."
Natara is a $100m global manufacturer of natural and aroma-chemical ingredients with a specialist team of over 350 people around the world. It provides key inputs to the global flavor and fragrance industry, serving around 1000 clients across Europe, Americas and Asia.
Since being acquired by Exponent in August 2023, all branded collateral is in the process of being transferred, and the group's new website is under development and will be found at www.natara-global.com.
Yoram Knoop, chief executive officer at Natara, commented: "Our business is opening a new chapter in its history, a milestone we wanted to mark with a new name: Natara. Creating a strong brand identity and developing a new growth strategy demonstrates the momentum we are building as a standalone business. With a brand proposition that is fit for purpose, we are better positioned to meet the evolving needs of our growing customer base, in turn delivering on our vision for the future: to be the leading global independent manufacturer of naturals and aroma chemicals and partner of choice to the flavor & fragrance industry."
Stay tuned for an interview with Knoop to be shared on social media this week!