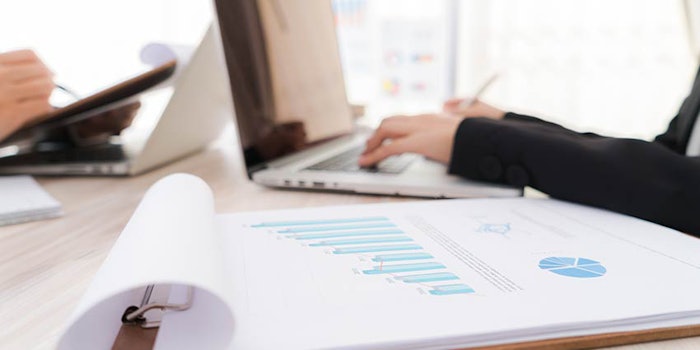 Evolva has released its 2017 full year financial results, as well as updates regarding the execution of its strategic transformation plan.
Product Progress
Per the financial results, Evolva's overall revenues declined by CHF 2.8 million to CHF 6.8 million for the year. The loss in overall revenues was attributed to the reduction in contracted R&D work, as part of its overall business strategy. Revenues from R&D projects declined to CHF 4.8 million in 2017, in comparison to 7.6 million in 2016. However, the company saw an 82% increase in product sales, reaching CHF 2 million. 
Along with financials, the company provided updates on its products, which included:
Stevia—In partnership with Cargill, Evolva has started commercial production of the EverSweet sweetener.
Nootkatone—Marketed traditionally to the F&F and consumer good industries, Nootkatone is finding new opportunities in other markets. In September 2017, Evolva was awarded a sole-source contract by the U.S. government worth $8.35 million. Expected to run until March 2019, the objective is to develop safe, effective, and sustainably sourced products that can protect against select mosquitos carrying Zika.
Veri-te—Evolva launched its high-purity, sustainably produced reservatrol in February 2017. The launch opens up opportunities for branded finished products, and the company has increased its commercial reach via several distributor contracts.
"The commercial launch of EverSweet marks the fifth product platform that Evolva has advanced from concept to market. We are very proud of this track-record and look forward to advancing further products that meet important societal needs. Evolva is a world-leader in applying cutting-edge biotechnology to allow for sustainable bioproduction of next-generation ingredients that positively impact the health, nutrition and protection of people and animals," said Simon Waddington, Evolva CEO. 
Looking Ahead
Looking towards the rest of 2018, Evolva plans to strengthen its commercial activities by expanding its sales force, which will result in high product revenues for the year. In line with its strategy, R&D partnerships will continue to decline, while the first royalties for EverSweet will start coming in. 
"Our finances are developing in line with our financial plan," said Evolva CFO Oliver Walker. "We have a solid cash position of almost CHF 100 million, remain debt-free, and have significantly trimmed our burn rate. By any measure, Evolva has never been in such a strong financial position."