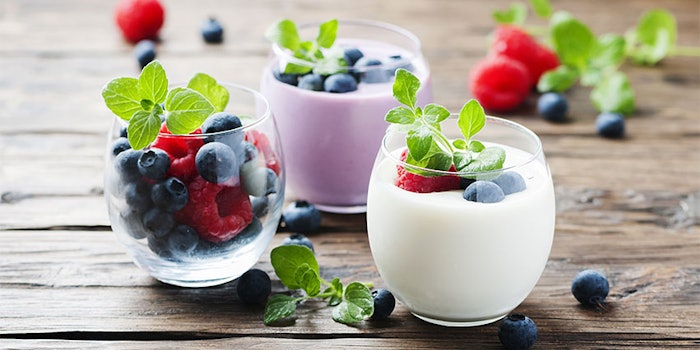 SweeGen has announced the expansion of its natural sweetener portfolio with the commercial production of Bestevia Reb I, a next generation, high-purity stevia sweetener and flavor. 
Reb I expands SweeGen's toolbox for tackling the challenges of reducing sugar and delivering sweet taste solutions to food and beverage manufacturers. This newest edition to SweeGen's natural sweetener portfolio is suitable for product applications across the spectrum, ranging from dairy, beverages, nutritional bars, confectionery to savory.
Previously: Sweegen's Bestevia Reb E Sweetener Approved in Canada
Reb I imparts a clean taste profile and sugar-like sweetness, and can be used at various levels of sugar reduction to drive unique taste profiles.
Reb I is produced by a patented bioconversion technology, starting with the stevia leaf. This process was developed by Conagen, a biotech innovator of sustainable ingredients. SweeGen's portfolio of next generation, natural Bestevia stevia sweeteners are produced with Conagen's bioconversion technology, and are classified as next generation non-GMO, high-purity, and clean tasting. The Bestevia portfolio includes Rebs B, D, E and M, and now Reb I.
SweeGen has already received the FDA Generally Regarded As Safe (GRAS) no objection letter, and acceptance from The Flavor and Extract Manufacturers Association (FEMA). Global regulatory approval is underway.
"Reb I is yet another unique and diverse flavor that we can use in our creative building block approach to sugar reduction for creating consumer-preferred sugar-reduced food and beverage products, and delivering winning solutions to our clients," said chief of global flavor application technology Shari Mahon.
"Conagen is happy to support the successful commercialization of Reb I as the latest offering from our pipeline of non-caloric sweeteners.  We are looking forward to additional unique and novel stevia sweeteners for providing greater flexibility and options to food and beverage manufacturers," said Conagen's VP of innovation, Dr. Casey Lippmeier.