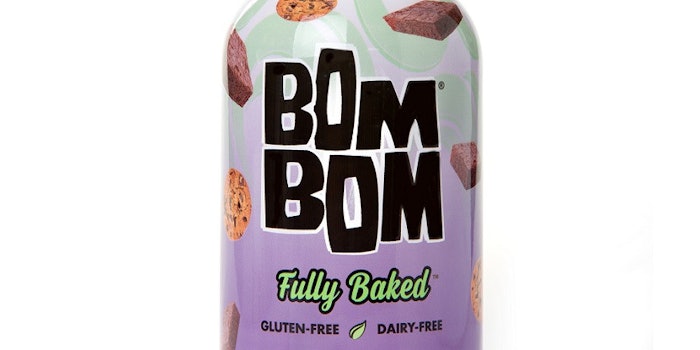 Beverage company Bom Bom Brands has released its latest hemp-infused alcoholic beverage, Fully Baked.
Designed for vegans and health-conscious consumers, the Fully Baked beverage is created with hemp milk and contains a mix of chocolate chip cookie and brownie flavors with Caribbean rum. Joining its line of Coco Mochanut and Nilli Vanilli products, the beverage is created with natural flavors and contains no artificial flavors or dairy.
"We want our company to always evolve and we never settle for just good or even just great, which is why Fully Baked uses hemp milk. Not only is it lower-calorie and vegan, like our Nilli Vanilli, but it's nut-free as well and has no artificial flavors or preservatives," said Kevin Mowers and Eva Maria Janerus, founders of Bom Bom Brands, in a joint statement.