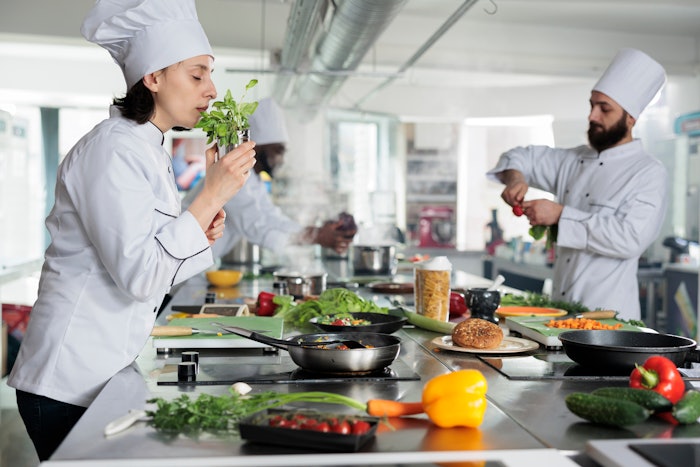 Adobe Stock
On Thursday, October 19, at 11 a.m. (EST), the World Taste & Smell Association is set to host the "When the Flavor Fades: Culinary Professionals on Smell and Taste Loss" virtual event. 
The event description reads, "Losing one's sense of smell and consequent ability to detect flavor is a devastating experience. This sensory loss, which has afflicted millions due to COVID-19, not only impacts sensory pleasure, it can trigger depression, disordered eating, and feelings of isolation.
For culinary professionals, smell and taste loss is doubly tragic. Even temporary loss or alterations can have a profound impact on their lives and livelihoods, and the fear of permanence can be crippling. The inability to smell smoke or gas can be especially dangerous in the kitchen."
In an online presentation moderated by Rachel Herz, Ph.D., neuroscientist and author, listeners can hear about the impact of COVID and smell loss on the culinary world, from the following panelists:
Jameeale Arzeno, Chef/Founder, CHICpeas, Bronx, New York
Hannah Cupples, Executive Chef, For Chef's Sake, Colorado Springs, Colorado
Dan Davis, Wine Director, Commander's Palace, New Orleans, Louisiana
Hannalee Pervan, Head Chef/Co-Owner, One House Bakery, Benicia, California
Tickets are $25, visit www.tasteandsmell.world for more information.