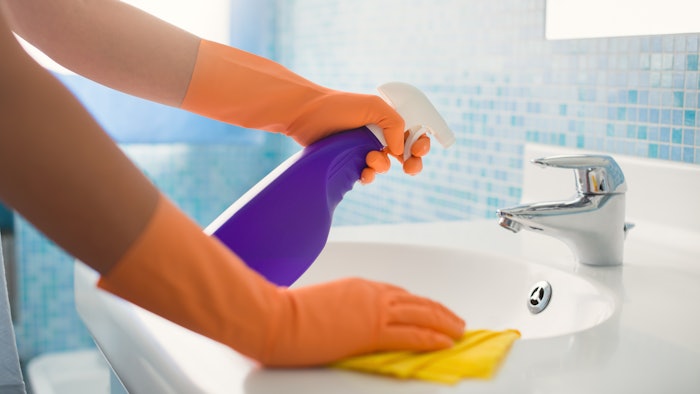 Fragrance Creators will showcase its Study on the Essentiality of scent in Household Products at the World Perfumery Congress (WPC), Booth #523, June 29–July 1, 2022, in Miami, Florida. 
The research, sponsored by Fragrance Creators Association (Fragrance Creators), advances the understanding of the benefits of fragrance and examines consumers' preference for scented household products.

During the "Benefits of Fragrance in Daily Life" session, Rachel Herz, Ph.D, neuroscientist, faculty member at Brown University and Boston College, and Rafael Trujilo, research fellow, master perfumer at Procter & Gamble, two of the authors of the research paper, will provide attendees with insights that are more broadly explored in this new paper. These will include insights into the psychological and neurological relationship between the sense of smell and emotion, learning and memory, and insights into the role scent plays in household consumer products more specifically.
The authors found that consumers overwhelmingly prefer fragrance in their products, even when unscented versions are available. When considering the functional benefits of what scent "does" for a product, they found that consumers confirm that eliminating unwanted odor is a primary reason for using many products, including air fresheners, household cleaners and laundry products. In addition, pleasant fragrance reduces the negative impact on wellbeing that malodors can produce. The study also found that U.S. consumers often feel a cleaning job is "well done" when the home smells "clean," supporting the concept that in-use experience benefits can make everyday tasks (like bathroom cleaning) pleasurable. Pleasant scents also enhance mood and self-confidence, and this study found that the emotional benefits of fragrance are extremely powerful.
Trujilo said, "Perfumers and those in the industry have long understood the impact scent can have on everyday lives and on everyday products. While there have been many studies focusing on a single benefit of fragrance, this novel study is the first to bring together a three-factor benefits framework, focusing on functional benefits, in-use experience benefits and emotional benefits to advance understanding of consumer preference for scented household products."
Farah K. Ahmed, president and CEO, Fragrance Creators Association, said, "Beyond all frontiers and cultures, fragranced products uplift lives. This research serves as further validation that fragrance is essential—wellbeing, mood and social behavior can all depend on scent, as can consumer choice and proper use of products."
World Perfumery Congress attendees can learn more about this study by attending the "Benefits of Fragrance in Daily Life" session on Thursday, June 30 at 4pm at the main stage. You can also learn more about this paper, and find a link to the research published in Cognitive Research: Principles and Implications, by clicking here.