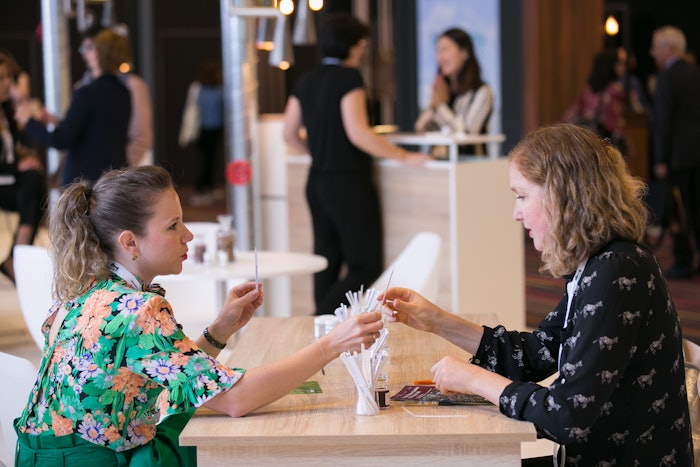 The wait is over, World Perfumery Congress (WPC) is officially here. Scheduled for June 29-July 1, WPC 2022 is set to host back-to-back sessions during the three-day conference in Miami, FL. Don't have your ticket yet? Don't worry, there's still time to register for one, two or all three days of the conference.
>>>There is still time to register.<<<
Perfumers, industry experts and fragrance companies breaking boundaries will share gems from their vast experiences in the industry. You won't want to miss the extensive lineup of exhibitors showcasing the latest innovations and products.
Related: Look Who's Coming to World Perfumery Congress 2022 … So Far
Here is the exciting speaker lineup for WPC Day 1:
Wednesday, June 29
• "Perfumery in 2030: How Technology and Regulatory Changes will Impact the Perfumer's Role" with research fellow and senior perfumer, Phil Porter (Procter & Gamble).
• "Exploring Post-Pandemic Opportunities in Fragrance" with industry manager, Beauty and Personal Care, Kayla Villena (Euromonitor International).
• "Bridging the Gap Between Anosmia and Perfumery with Synthetic Language" with journalist, Emmanuelle Dancourt (Anosmie.org) alongside junior perfumer, Ugo Charron (Mane).
• "Part 1: Formulating with Woods" with perfumer, Michelle Bruckmann (Berjé).
• "Part 2: Formulating with Woods" with creative perfumer, perfumery education consultant, Pierre Bénard (Quintis).
• "Elevating Purpose-Led Brand Experience via Fragrance" with global director, Fragrance & Sensory Enrichment, Pamela Asplund (Reckitt).
• "The Future of Fragrance Creation" with master perfumer, Dirk Braun (Symrise).
• "How Global Regulatory Trends Impact Fragrance" with the International Fragrance Association's communications director, David O'Leary, alongside chairman, Hans Holger Gliewe and president, Martina Bianchini.
• "Innovating with Purpose" with global head of Science and Technology, Fragrances, Jeremy Compton (Givaudan).
Visit www.worldperfumerycongress.com to learn more and register.