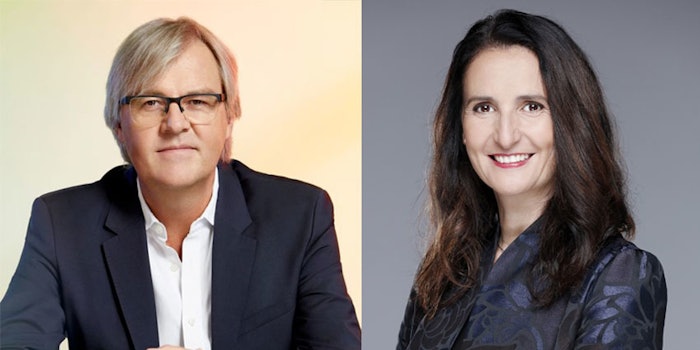 The World Perfumery Congress (WPC) 2022 is set to host a two-person discussion featuring Firmenich's global president of perfumery and executive board director Ilaria Resta and principal perfumer Frank Voelkl. 
The duo will be in an open, spontaneous, exciting conversation together, where Ilaria will expose her ideas and Voelkl will comment on them and explain what it means concretely for him in his daily life and ways of working. The perfumer's vision will echo Ilaria's words and give another perspective on exciting topics such as AI-enabled creation, designing clean fragrances and much more.
>>Registration is open.<<
Change has happened rapidly, radically and globally. How should the industry evolve to adapt to today's new paradigms? With her "Positive Perfumery" strategy fit to tackle the transformation, Resta will share some precious executive insights for all attendees of WPC.
Meet the Speakers
Ilaria Resta joined Firmenich in 2020 with more than 22 years of experience in building iconic brands at Procter & Gamble. She has held leadership roles across its Beauty, Fabric and Home Care markets in Europe, North America and globally. In her most recent role as P&G's Vice President North America Hair Care, Resta delivered record growth results, led innovative digital and e-commerce programs as well as purpose-driven sustainable experiences, and received the esteemed WWD Beauty Inc 2019 Brand Builder of the Year Award. An Italian and Swiss citizen, Resta has a Bachelor's degree in Marketing and Economics from the University of Naples and a Master's degree in Financial Mathematics.
Frank Voelkl is a principal perfumer at Firmenich and is the creator of iconic fragrances like Gucci Bamboo, D&G Amber Velvet Sun and Ariana Grande Ari. Voelkl believes in crafting fragrances that connect with the soul and evoke a profound emotional connection–with the power to elicit pure, unadulterated happiness.
Visit www.worldperfumerycongress.com to learn more and register.