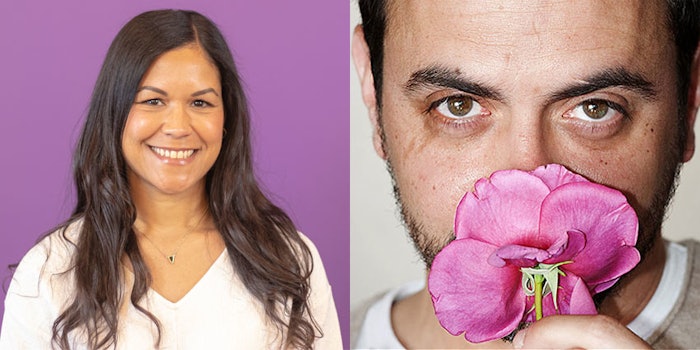 The World Perfumery Congress (WPC)—the premier global event for fragrance artistry, ingredients, technology and brands—is returning in-person to Miami Beach, Florida June 29-July 1, 2022. Among the list of talented perfumers taking the stage at WPC will be Berje's Michelle Bruckmann and creative perfumer/ perfumery education consultant Pierre Bénard on behalf of Quintis.
On Wednesday, June 29, Bruckmann will host "Part 1: Formulating with Woods," highlighting a handful of woody ingredients, including cedarwood and how she uses each differently in formulations. Followed by Bénard for "Part 2: Formulating with Woods," who is also set to discuss an array of woody ingredients including sandalwood.
>>Registration is open.<<
Meet the Speakers
Michelle Bruckmann: Michelle Bruckmann graduated from Rider University with a degree in marketing which steered her into the F&F industry. These first steps captivated her with the artistry of fragrance leading her into her role 20 years later as a perfumer for Berjé Inc. Michelle proudly serves on the board of directors for the WFFC.
Pierre Bénard: With formal qualifications in both biochemistry and perfumery, Pierre Bénard is an acclaimed perfumer with strong natural expertise. His creations range from fine fragrances to ambient scenting of places and events, collaborating with brands and artists to create artistic olfactory expressions. His experience also extends beyond creation to the research and development of natural raw materials for the creation of innovative products.
Bénard is a member of the Société Internationale des Parfumeurs-Créateurs (SIPC) and is an experienced mentor and perfumery teacher, hosting educational workshops to enrich learning in university and professional development settings on behalf of Quintis and his own brand Osmoart.
Visit www.worldperfumerycongress.com to learn more and register.