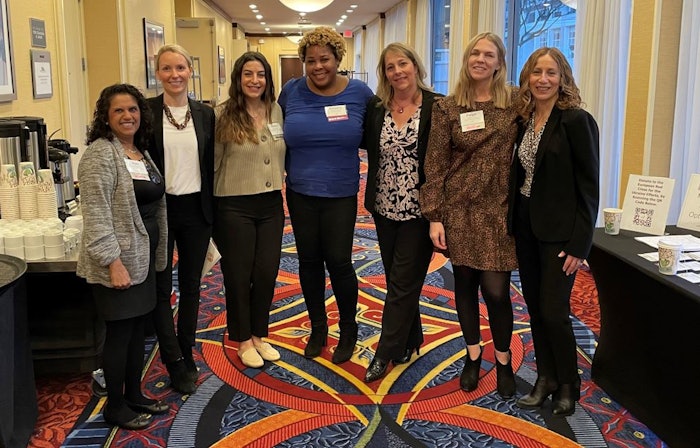 On Thursday, March 24, I joined 74 attendees in Saddlebrook, NJ, to attend the Women in Flavor and Fragrance Commerce (WFFC) Annual Educational Seminar to discuss the various aspects and impact of vanilla in F&F. While this was my very first WFFC event, I was pleasantly surprised to see so many familiar faces I recognized from email signatures, recent news, video meetings and virtual events (like Flavorcon Virtual speaker, Marie Wright).
Related: WFFC Announces 2022 Board Members
The seminar was stacked with five educational sessions, each of which informed the next on the various aspects of vanilla.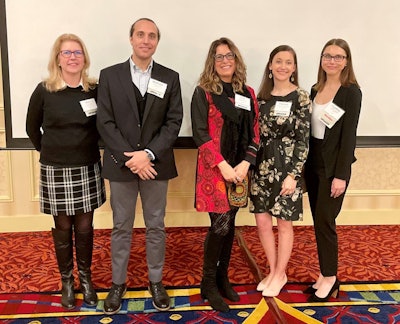 First up was Symrise NA vanilla product manager, Matthew Amato, who discussed vanilla sourcing in Madagascar. Amato was introduced to the vanilla market through his time as a Peace Corps volunteer in Madagascar, enabling him to gain a broader picture of the factors impacting the community of growers and cooperative sourcing models.
Amato was followed by ADM flavorist, Cynthia Esposito, who presented "Bourbon & Beyond: Profiles in Vanilla." Esposito highlighted six origins for extracts including Madagascar, Papua New Guinea, Indonesia, Uganda, Tanzania (the speaker's favorite) and Mexico. Blotters were dispensed across the room with samples of vanilla extracts from each of the origins. Esposito also incorporated each extract into a marshmallow, allowing attendees to not only smell, but taste the nuances of each extract.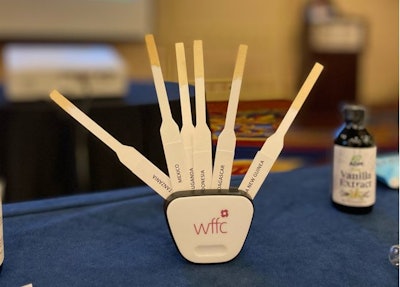 Next up was Robertet senior manager of Flavors, Lisa D. Carroccia with the presentation "Vanilla-Vanillin Flavors Regulatory Overview." The incredibly informative session discussed the details of regulations and how they can impact formulation.
Carroccia was followed by Quintessence Inc. senior vice president of Perfumery, Kari Arienti with "Vanilla: The Ultimate Comfort Note."
Arienti's thorough presentation reviewed:
The economics and ethical policy of using vanilla in fragrance.
Historic and modern vanillin production.
Highlighted iconic fragrances that incorporated vanilla scents (Shalimar, Obsession and Must by Cartier), and how these formulations evolved over the decades and inspired new trends like gourmond lines and the boom of Bath and Body Works and the integration into homecare.
Technical challenges of vanilla in perfumery (vanillin trends, sourcing and pricing).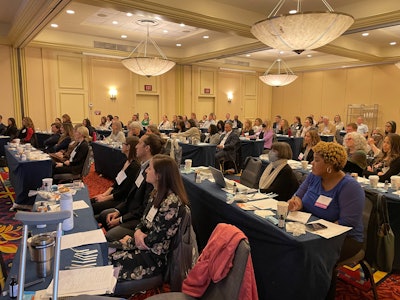 Finally, Vita Coco Company director of global product development, Theresa Bartone Griffith, took the podium to discuss "Vanilla: Through the Product Development Lens." The speaker discussed the four factors of product development, including consumer, taste (versatile/classic/universally pleasant flavor), cost (price fluctuation/availability) and label. Bartone Griffith provided a handful of samples that were distributed by the WFFC volunteers (pictured below) for a seamless presentation.
A big thanks to WFFC for allowing me to attend this Annual Education Seminar to discover the nuances of vanilla in F&F and safely network with industry professionals.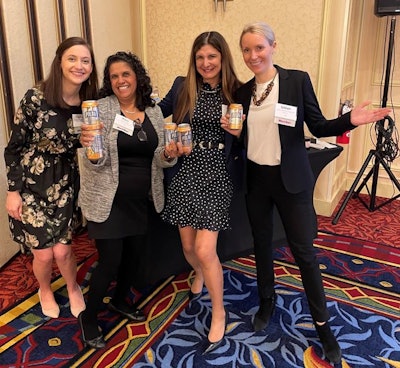 Want to know everything going on in flavor & fragrance? Sign up for P&F+'s newsletter. You can also follow along on Instagram and LinkedIn.