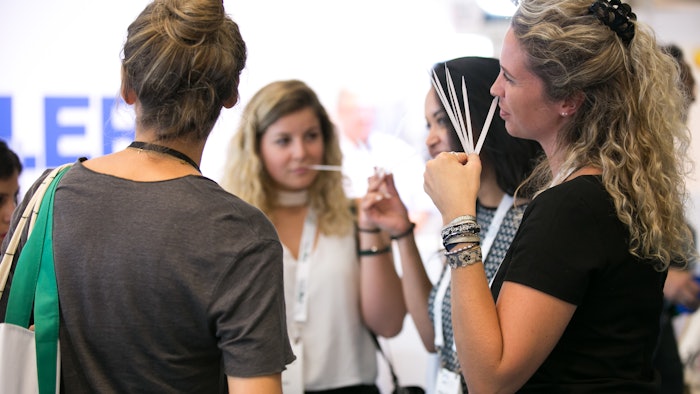 The COVID-19 pandemic has left an indelible mark on all sectors of the global economy. While some categories saw massive declines in demand, fragrances managed to buck home seclusion trends that plagued other social-facing beauty categories and maintain historic momentum over a two-year period. The pandemic unexpectedly refreshed global demand for fragrances, resulting in a jolt to supply chains, a bright spot for sales and a repositioning of the category to self-care.
Euromonitor's industry manager of Beauty and Personal Care, Kayla Villena, is set to take the stage at World Perfumery Congress 2022 for the session, "Exploring Post-Pandemic Opportunities in Fragrance." This presentation seeks to explain the drivers behind fragrances' outstanding performance and to identify prospects and risks that could impact future growth.
More on the Speaker
Kayla Villena is the global expert on beauty and personal care for Euromonitor, which she joined in 2011. Villena leads the publication of global strategic content on the opportunities, challenges, and outlook of the beauty industry, and often synthesizes beauty insights with Euromonitor's retailing, packaging, survey, pricing, and product claims systems. In addition to speaking at Cosmoprof North America, Innocos, CEW and Jefferies events, Villena has been quoted in Vogue Business, Business of Fashion, and The Wall Street Journal, among others. She is on the editorial board for Euromonitor's Product Claims and Positioning system and a regular contributor to Natural Products Insider, Beauty Packaging, and Global Cosmetics Industry. Before joining the Beauty and Fashion team, Villena was a member of Euromonitor's Consulting team for six years. She holds a master's degree in communication from the University of Florida.
Secure Your Seat
Early bird rates are now available for the three-day conference for $1,850. Attendees can also snag tickets for chosen days of the conference, as well as grab a ticket for the Fragrance Reunion Celebration on June 30. 
There is also a perfumer rate discount** for the three-day conference package ($1,250), more details can be found on the registration page.
** Qualified Perfumers is defined as trained perfumers working within the fragrance industry who are recognized as a perfumer (trainee, evaluator, etc) by an accredited perfumery society such as the ASP, SFP, BSP, etc. The WPC will vet qualifying applicants requesting the perfumer discount rate through these association partnering organizations. This discount only applies to perfumers who register for the three-day event. No perfumer discount applies to one or two-day event registration.