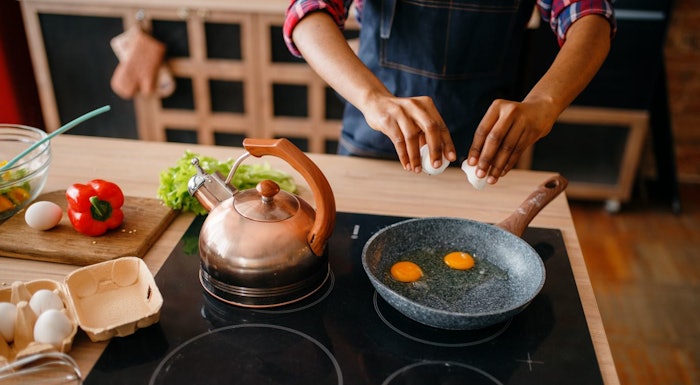 Buckle up for day two of Flavorcon Virtual 2021! If your schedule is jammed packed during the show days—November 16-17— or you missed day one, don't sweat it! All registrants can catch all of the sessions on-demand until January 26, 2021. The global, interactive conference is designed for flavorists, product developers, R&D leaders, food scientists and consumer packaged goods professi­onals. 
There is still time to register! Head to www.flavorcon-virtual.com to snag your virtual seat.
Here is the line-up for day two. All times are in CDT:
Wednesday, November 17, 2021
8:00 am - 8:40 am Taste the Health Halo of Signaling Flavors 
Marie Wright
 Jennifer Zhou
8:40 am - 9:05 am Presented by: Aryballe | Unlocking the Power of Objective Odor Data for Food, Flavors and Fragrances 
9:05 am - 9:10 am Presented by: DSM Food Specialties  |  Sustainable High-Intensity Sweetener Solution—Fast Tracking Your Development 
9:10 am - 9:45 am The Challenges of Flavoring Enhanced Protein Foods 
9:50 am - 10:15 am Presented by: Pall Corporation | Flavor Filtration Capabilities 
10:20 am - 10:55 am Flavor Bites: One-on-One with John Wright 
11:25 am - 12:00 pm Cross-cultural Influences in Multi-sensory Flavor Perception and Association 
12:35 pm - 1:15 pm Lemon Bites: From Manufacturing to Everyday Products 
1:45 pm - 2:20 pm Upcycled Flavor 
2:50 pm - 3:25 pm Sustainable Flavors: Reevaluating Traditional Production Methods 
3:25 pm - 3:55 pm The Bioengineered Label: Navigating Evolving Requirements on Genetically Modified and Bioengineered Food Ingredients 
For more information on all of the Flavorcon 2021 sessions, you can visit www.flavorcon-virtual.com.