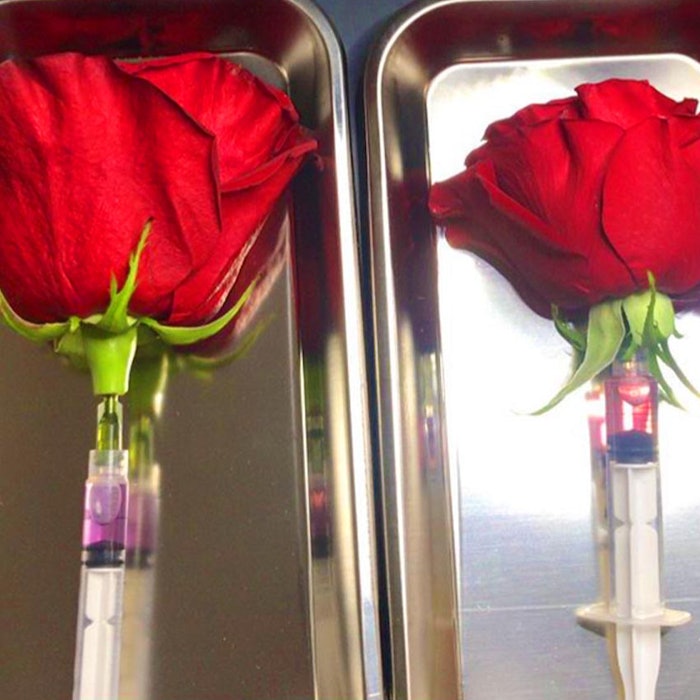 Right on the cusp of summer, Firmenich threw its annual summer cocktail party for clients at its New York City office on Madison Avenue on Jun. 20, 2019. The event includes a special fragrance exhibition experience in the company's Sensorium.
This year's theme, "Good Feels," explores some of the latest trends and research findings in the wellness arena by inviting guests to increase their own wellness via all of their five senses. Featuring Firmenich perfumers, fragrance installations surrounded themes of nostalgia, wellbeing and curiosity using multisensory modes. 
Related: 2019 Leaderboard: Firmenich Expand in Tech and Plant-based Innovation
Justin Welch, fine fragrance marketing director, Firmenich North America explained, "Today's consumer is looking at the fragrance industry in new ways. We are experiencing a redefining of what 'luxury' means. People ultimately want to feel good and healthy. Through our social media analysis, we learned that wellness includes emotions, memories, places and ingredients that simply make you feel good. Both brands and the scents themselves will have to address the evolving definition of 'good' through benefit, safety and sustainability. Our Good Feels event took a look at these questions through an experiential and playful lens."
Installations featured were:
1. "Unfiltered Beauty" – Using Firmenich's NaturePrint technology, Pierre Negrin created a fragrance using tomato leaves and grapefruit blossoms.
2. "Touch Screens" – Frank Voelkl transformed the Z11 molecule into different textures (sharp, soft, sleek).
3.  "Life Savors" – Via the company's Smell-the-Taste and FirAd technologies, guests smelled perfumery materials like carrot, strawberry and apple and taste equivalent sweets and juices, while Clement Gavarry created a chocolate and chili fragrance to accompany the theme.
4.  "Music to Your Ears" – Firmenich's perfumers honed in on sound as a channel to cancel out the excess noise of daily life and remain grounded in the present. This exhibit featured three fragrances: Fireworks by Gil Clavien, Ocean by Gil Clavien and Playground by Alexis Grugeon.
5.  "Resurrection of a Rose" –  Guests were able to experience a deconstructed version of a rose through molecules and creativity to understand its main aromatic components with a fragrance by Gabriela Chelariu.