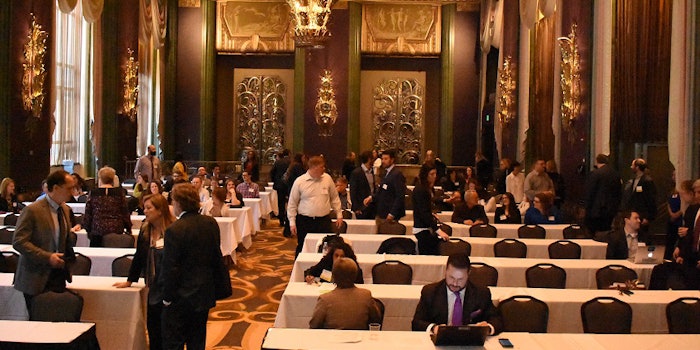 On April 12, 2018, the 2018 meeting of the Society of Flavor Chemists (SFC) was held at the Hilton Netherland Plaza Hotel in Cincinnati.
Starting the meeting, Richard Pisano Jr., president of Citrus & Allied, discussed the growing distrust of the flavor industry and science in general from the public. To combat this, he suggested that the industry focus more on educating STEM college students about the safety of flavors.
Following this presentation, Sean Arnold of Franklin Bioscience presented on the state of the cannabis industry, which is projected to generate $25 billion worth of revenue by 2025. He discussed the importance of documenting the health benefits of cannabis from cannabinoids and terpenes and the risk the industry faces from the federal prohibition of cannabis.
Rounding out the event was a panel discussion titled "Membership Matters" to address the history and evolution of the SFC certification process. Lastly, the SFC announced Madeleine Bee, a graduate student in food science at Cornell University, as the 2018 winner of the William F. Jaggard Award, for her work in developing a GC-MS termed DART (Direct Analysis in Real Time), a process that could reduce the analysis time from days to hours.