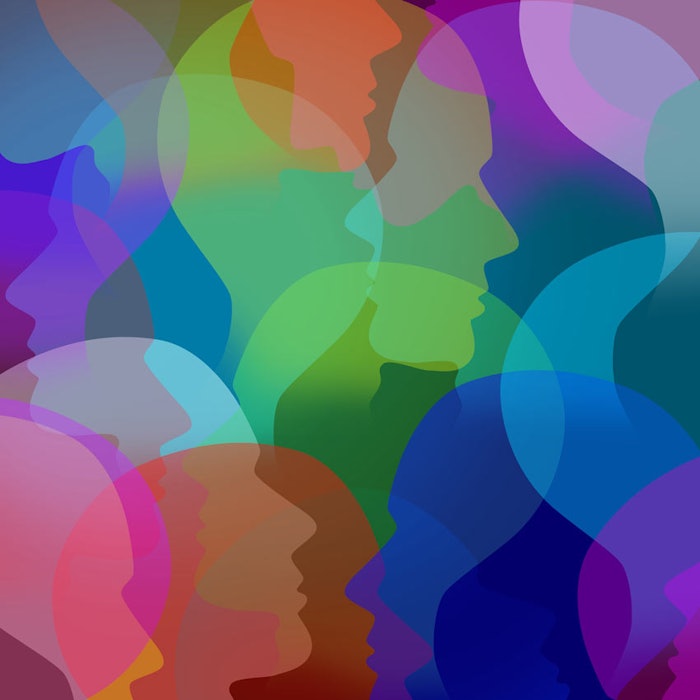 The International Fragrance Association North America (IFRANA) spring dinner took place on April 18, 2018 at Westmount Country Club in Woodland Park, New Jersey. Farah Ahmed, president, welcomed attendees and announced IFRA NA's growing presence in Washington D.C. through recent legislation wins and the upcoming lobby day, as well as establishing a stronger social media objective to reach more corners of the industry.
Advocacy 2.0
"For the first time in our industry, we have a federal congressional caucus in Washington DC. An industry having a congressional caucus is a huge achievement … because it means our members have direct access to representatives and senators: people who are making decisions that affect our businesses which affect our lives every single day," Ahmed said.
Cynthia Reichard of Arylessence, chair of IFRANA's government and legal affairs executive committee, and Amanda Ngugen, director, government affairs and legal, IFRANA, both helped in executing the move in D.C.
"Without Cynthia and Amanda, the fragrance caucus would never have taken shape," Ahmed added.
Earlier this year, IFRANA worked with stakeholders, from trade associations to consumer coalitions, to revise The Cleaning Product Right to Know Act, or SB 258. Initially the bill was introduced to push full disclosure of fragrance ingredients on cleaning product labels. With industry support and collaboration, IFRANA supported the negotiation process to ensure a balanced level of interest for all participants was achieved. This includes the protection of the fragrance industry's artistry and innovation, while simultaneously providing relevant information to consumers.
Additionally, IFRANA worked with trade associations, including the Personal Care Products Council and American Chemical Council, along with policymakers to prevent the addition of coumarin to California's Prop 65 list.
"To know fragrance is to love fragrance," Ahmed concluded.
Honoring Kevin Renskers
The Eric Bruell Distinguished Service Award recipient went to Kevin Renskers, vice president of corporate safety and regulatory affairs at Takasago.
Throughout his 20-year career, Renskers has contributed to the science community and fragrance industry for decades. He served as an advocate promoting the safe use of fragrance materials and the effectiveness of fragrance safety progress in scientific research. In addition to overseeing corporate safety regulatory affairs at Takasago, Renskers has served as chair for IFRANA's regulatory executive committee playing a critical role in regulatory affairs development. Renskers also served as treasurer of the Research Institute of Fragrance Materials and board of directors of the Flavor Extracts and Manufacturers Association, and has been an active leader in several IFRA committees. Additionally, Renskers co-authored numerous scientific papers on fragrance and fragrance materials. 
"The Eric Bruell Distinguished Service Award honors individuals in the fragrance industry who demonstrate a willingness to go well above and beyond the call of duties. Past recipients have shown the same exceptional service and contributions to the industry," said Bob Weinstein, president and CEO, Robertet USA.
Paul Ireland, senior vice president and general manager, Takasago, said of Renskers, "The first thing I learned about Kevin is his passion, his passion for the industry. It's a really admirable quality. And if you talk to him about the industry it's quite amazing. The second thing about Kevin is his ability to make complex issues, [political, safety and regulatory] challenges that we face in the industry, really simple and consumable… When I've worked with Kevin, his passion for putting the consumer and customer and their voice in the tables and taskforces and committees, it's paramount. It's what he does best."
In his acceptance speech, Renskers noted that the fragrance industry is facing more challenges than it has in the past. In the past creative perfumery drove business, and now, "safety and regulatory considerations have been driving the business," Renskers noted. Legislation has been growing in the last decade, with the rise of REACH among others. "Now there are over a dozen countries or regions with chemical legislation and several more in the works," he added.
Renskers noted the strenuous effort between the trade associations to work together throughout the last decades-worth of legislation in safety and regulatory. "Ironically, we worked better together when there were fewer challenges and now when the challenges are greater and more frequent, we are failing to work together effectively."
Along with asking the industry to take an active role in trade associations, Renskers emphasized the importance of the industry in working closer together to promote the safety and benefits of fragrance. "My personal plea tonight is for greater effort to work cooperatively and collaboratively against the common enemy: ignorance. Ignorance about the safety, value and benefits of fragrances in our lives."