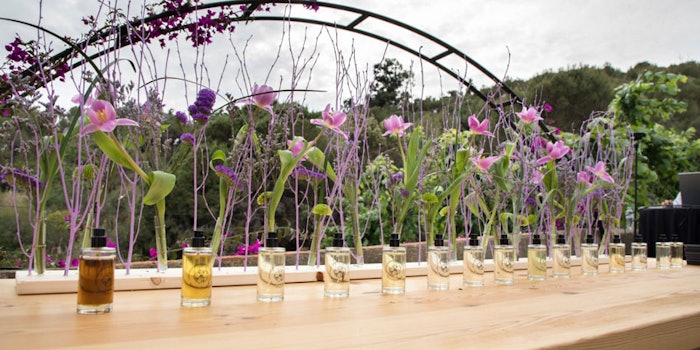 From May 29 to June 5, 2021, Barcelona held its Perfumery week, consisting of virtual and in-person events with more than 2,000 attendees, per Beauty Cluster. 
Related: SIMPPAR XV to Return June 2022
The second annual Barcelona Olfaction Week was created to expand the activities of the congress towards the general public.
The event included:
Workshops on how to make perfumes with elements at home

A round table on sustainability

Innovation in 3D printing in the field of perfumes

A conference on the intellectual protection of perfume

A presentation of the official perfume of Spain for the Expo Dubai 2020, developed by the Iberchem company
The Barcelona Olfaction Congress
The congress has celebrated its third edition with the participation of national and international experts.
Speakers included Josep Roca (Celler de Can Roca), experts from the European Space Agency (ESA) who have dealt with the smell of planets and space as well as experts from Yale, the University of Cornwell and the University of London, among others.
The IV International Perfume Competition–Mouillette d'Argent
The contest had 112 perfumers from 25 countries presented. 
Winners from the competition included:
Best Creation: Hana Matsuri by Yasuyuki Shinohara (Japan)

Best Independent Perfume: Violet Saffron by Max Rossa (United States)

The Audience Award: Appalachian Blue by Celine Guivarc'h (France)
An honorary prize was also awarded to Gloria Prats for her determined support in the creation of the international contest as well as for the impulse in the creation of the Beauty Cluster itself.
The president of the jury, master perfumer Rosendo Mateu, also announced that rose will be the olfactory note for the 2022 edition of the contest.
Maridatge dels Sentits (Teià)
The event exhibited 16 finalist perfumes of the contest at the exhibition "El perfum és la joia." 
Highlights in the Maridatge program also includedChef Yolanda Bustos' workshop and the round table with writer Rafel Nadal inspired by his book,Mar d'estiu.
In addition, all the restaurants and pastry shops in Teià have prepared dishes and desserts with the olfactory note of the year, violet.
Eva Lluch, president of the Beauty Cluster and CEO at Lluch Essence, said, "The Barcelona perfumery week, together with events such as the international competition, the scientific-technical congress or the Maridatge is a great opportunity to promote the perfume industry and project it internationally. It allows to know perfume as a cultural element closely linked to our country. The general public can discover the importance of the sense of smell and the industry can project the importance it has for the economy and for society."
Want to know everything going on in flavor & fragrance? Sign up for P&F+'s newsletter. You can also follow along on Instagram and LinkedIn.