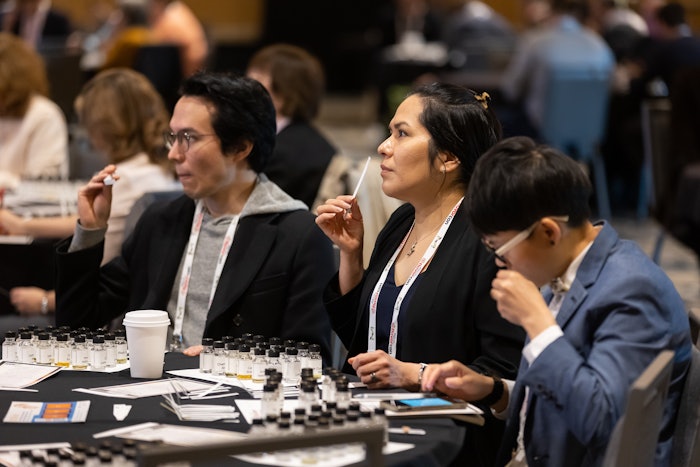 Peter Wynn Thompson
Ready to take your knowledge of flavor to the next level? Flavorcon (www.flavorcon.com) is hyper-focused on sensory and taste solutions for flavor chemists and flavored product innovators across all applications. This niche event is the only place where flavor chemists and product developers convene to learn, discuss, collaborate and network with their peers. 
The two-day event is making its way back to Cincinnati, OH, scheduled for November 8-9. This year's theme is Flavor's Fruitful Future, digging into the taste tech of tomorrow, the transmission of knowledge from seasoned flavorists to newcomers and the latest ingredient launches to hit the developer's palette of resources.
Flavorists will have access to a sprawling expo hall filled with ingredients, technology and solutions for their next creation. Get set to have your senses tingling with samples from speakers and exhibitors. 
Anything, in particular, you want to hear from speakers? There's still time to get your requests in! Email conference director Jenna Rimensnyder (jrimensnyder@allured.com).
Be sure to visit www.flavorcon.com to stay up-to-date on registration details for the upcoming event. See you in Cincinnati!