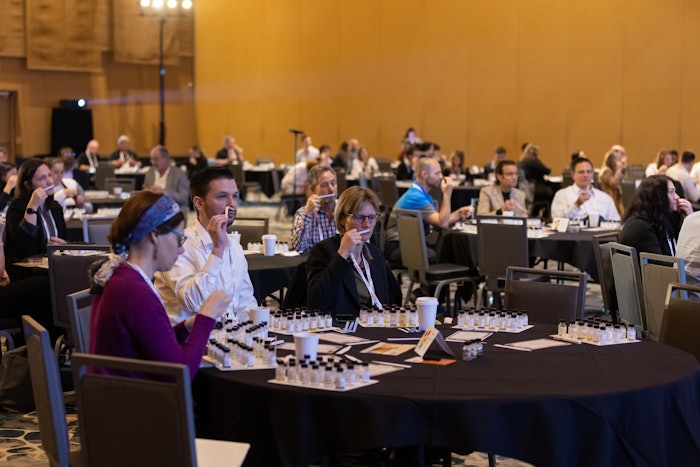 PETER WYNN THOMPSON
Do you have Flavorcon 2023 on your travel agenda yet? Be sure to set the date for the two-day conference and expo hall event scheduled for November 8-9, 2023, in Cincinnati, OH. Flavorcon 2023 will feature a lineup of the industry's innovation leaders set to take the stage as well as a buzzing expo hall full of exhibitors highlighting the latest in flavor.
What are you craving to hear from speakers? Consumer insights? Technical sessions? Formulation tips and tricks? Shoot conference director Jenna Rimensnyder an email with content that would get you fired up for the conference sessions. Want to take the stage? Shoot over a pitch! But keep in mind, all pitches must remain industry-specific and stray from any promotional content regarding a company or service (unless you'd like to reserve a sponsored session. If so, contact Paige Crist at pcrist@allured.com).
You won't want to miss it! More details to come as the event approaches! Flavorcon is a gold mine for flavor industry professionals looking to network, reconnect and get acquainted with fresh technology, ingredients and research.
>>>Be sure to mark your calendars for Flavorcon 2023!<<<
Flavorcon is a global, interactive conference designed for flavorists, product developers, R&D leaders, food scientists and consumer packaged goods professionals designed to support sensory innovations and better-for-you breakthroughs for the flavor, food and beverage markets.
Want to get a booth in the expo hall? Contact Paige Crist, pcrist@allured.com, to get started and find out about more sponsorship opportunities. You won't want to miss it! More details to come as the event approaches!