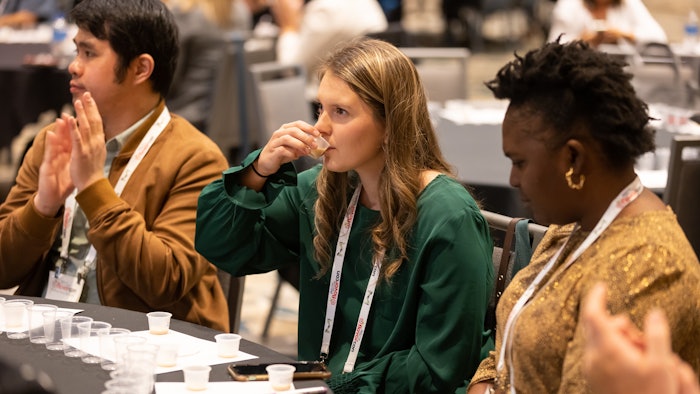 It's never too early to start planning for Flavorcon 2023! Set for November 8-9, 2023, in Cincinnati, OH, the event will feature a lineup of the industry's innovation leaders set to take the stage as well as a buzzing expo hall full of exhibitors highlighting the latest in flavor. You won't want to miss it! More details to come as the event approaches! 
>>>Be sure to mark your calendars for Flavorcon 2023!<<<
Still reeling from Flavorcon 2022? The photos from the two-day event are now live! Find your face, and/or the faces of your colleagues, download and share. Be sure to use the #Flavorcon2022 and tag Perfumer & Flavorist+ so we can repost you.
>>>Access Flavorcon photos<<<
Special thanks to our photography sponsor, Oamic Ingredients, and our photographer, Peter Thompson, for shooting around the clock! We have photos from the opening networking cocktail (sponsored by Sensient), the expo hall, speaker sessions and more. Want to know everything going on in flavor & fragrance? Sign up for P&F+'s newsletter. You can also follow along on Instagram and LinkedIn.
Miss a session or want to take a look back at your favorite sessions? Not a problem! Through the Flavorcon app, all registered attendees can access all presenter sessions. You can also access the sessions through the direct link.
To download the app, scan the QR code, or search "Flavorcon 2022" in the Google Play Store or Apple App Store. Download the app to network with fellow attendees, speakers and exhibitors.