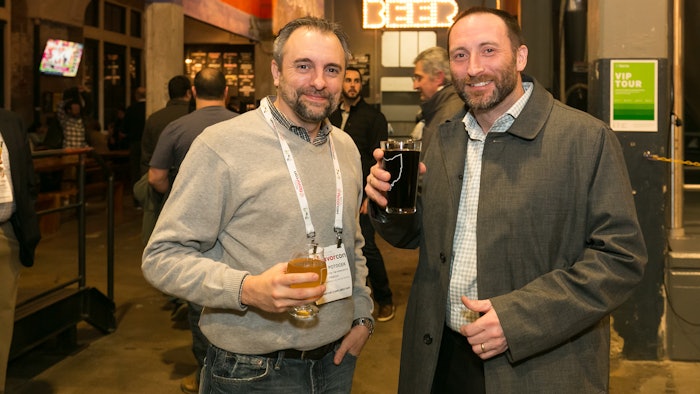 PETER WYNN THOMPSON
Ready for day two? After a three-year hiatus, we've put together an exciting two-day conference designed for the flavor community to reconnect, educate and inspire. Are you local and don't have your ticket yet? No sweat, registration is still open, visit www.flavorcon.com to secure your spot at the event set for November 9-10 in Cincinnati.
>>There's still time to register.<<
Time to put your screens down and let your other senses do the work. Sip, savor and awaken your taste buds on the bustling expo hall floor filled with industry tastemakers showcasing the latest technology, ingredients and innovation.
Just in case you've missed our announcements regarding the session line-up, here's a quick recap of what's on the menu at this year's event. Many of this year's speakers plan to present with samples, so get your palate prepared. Be sure to visit www.flavorcon.com to view all speaker bios and session details.
Thursday, November 10
"Reformulation Strategies to Replace Unavailable Raw Materials" with principal flavorist, Paul Ricciardi (Campbell Soup Company).
"The Evolving Regulatory Landscape of Cannabis Regulations" with the head of food regulatory experts, Luke Grocholl, Ph.D. (MilliporeSigma).
"Challenges of Flavoring Nutrition and Supplements" with vice president of sales, Eric Guerrieri (Onnit Labs) and director of product development, Perrin Gerber (Sensapure).
"In Good Taste, A Flavorful Trend Review" with founder, Amy Marks-McGee (Trendincite LLC).
"Bitter Suppression – Functional Flavors Part of the Puzzle" with principal scientist, Flavors, Kathryn D. Deibler, Ph.D. (Haleon).
"Digging into Graeter's Ice Cream Flavor Development Process" with president and CEO, Richard Graeter, and vice president of marketing, Tim Philpott (Graeter's Ice Cream)
"The Latest in Biotechnology in Flavor" with the senior director, Yisheng Wu, Ph.D. (Conagen).
"How to Kill Innovation" with senior innovation manager, Natalie Taake (The Kroger Co.).