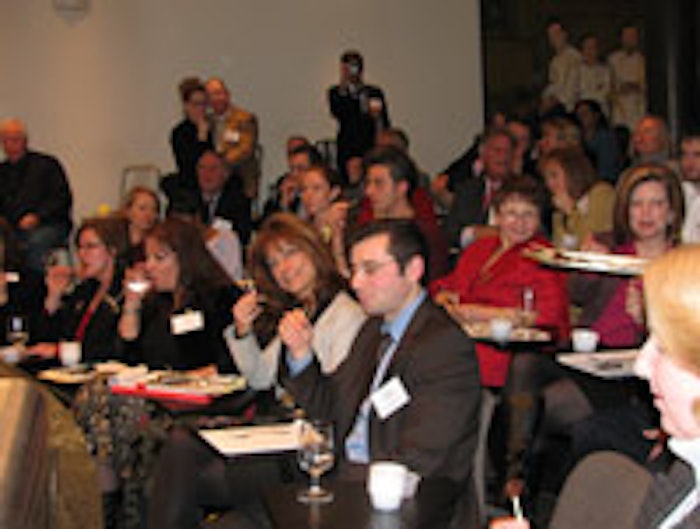 The National Association of Flavors and Food-Ingredient Systems (NAFFS) winter meeting in New York featured a presentation of exotic single-source chocolates from around the world, presented by Guittard Chocolate Co., in addition to demo recipes highlighting chocolate presented by Flex Mussels executive pastry chef Zac Young (for a photo essay on these presentations, see the May issue of Perfumer & Flavorist magazine). Demos included chocolate-citrus lollipops, white chocolate bonbons with truffle oil centers and a new take on regional US favorite whoopee pie. The demo was followed by lunch at L'Ecole Restaurant.
Click here for upcoming meetings.
Special thanks to Diane Davis (NAFFS) for contributing photos.