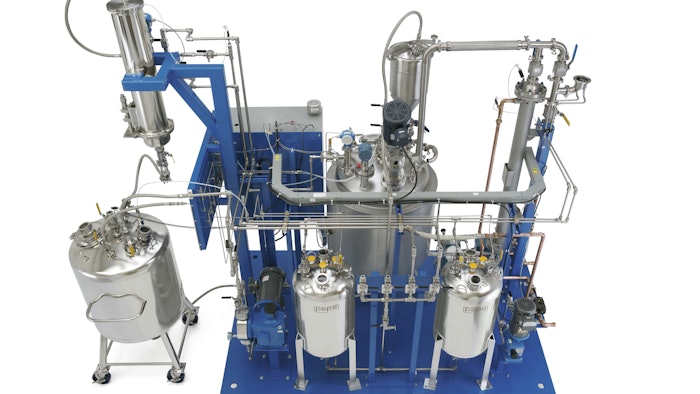 Pope Scientific custom vessels and processing systems
Pope Scientific Inc.
www.popeinc.com/still-products/vessels-reactors-process-systems/
Custom vessels, reactors, turnkey processing systems for production, pilot and lab-scale for flavors, fragrances edible/essential oils. GMP skids can incorporate fermenters, blenders, filter/dryers, extractors, evaporators, distillation columns, adsorbers, dispensers, CIP, SIP, control systems, etc. Applications assistance and innovative process equipment design are trademarks.