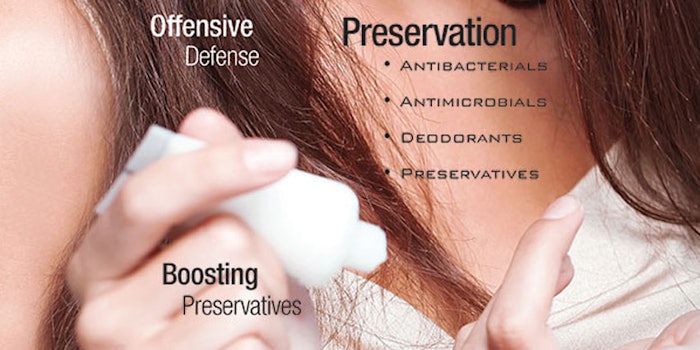 The cosmetics and personal care market is a competitive space, greatly challenging a
As such, Cosmetics & Toiletries offers this free ebook, Preservatives, for formulation guidance. In it, you will find a primer describing how to maximize preservative efficacy while minimizing use levels by leveraging given formulation designs. In addition, caprylyl glycol is profiled as a preservative booster that imparts additional benefits to formulations.
We've also included a directory of ingredients with preservative-related functions. Plus, our ebook sponsor, schülke, has provided several demo formulations beginning to show how a range of different preservatives can impart different levels of efficacy—as demonstrated by challenge tests.
We hope you find answers to meet your preservation challenges in our free Preservatives ebook. Download it today, free!