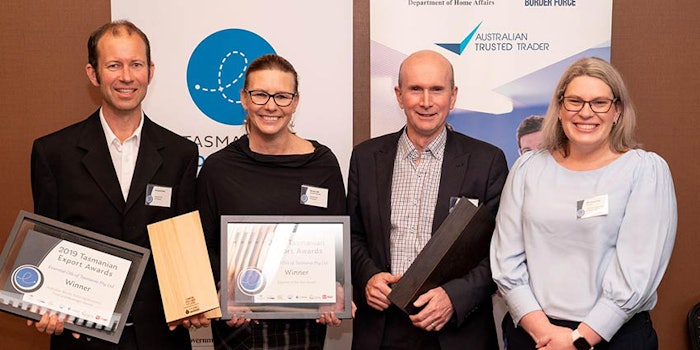 Essential Oils of Tasmania (EOT) was named 2019 Exporter of the Year at the annual Export Awards, held in Launceston, Tasmania.
The company also took home the Agribusiness, Food and Beverage award. The honors were presented by the Hon Will Hodgman, premier of Tasmania.
"I'd like to acknowledge the amazing finalists and how humbled we are to be in such incredible company," EOT CEO Simon Wells said. "None of this would be possible without our amazing, passionate growers from across Tasmania … Tasmania has an unprecedented opportunity to leverage the strength of its brand and continue to grow this exciting value-added industry for the state."
EOT produces and markets a diverse range of essential oils and plant extracts for flavor, fragrance, beauty and home care applications. Its products include boronia, peppermint, lavender and unique Tasmanian natives such as kunzea and native pepper.