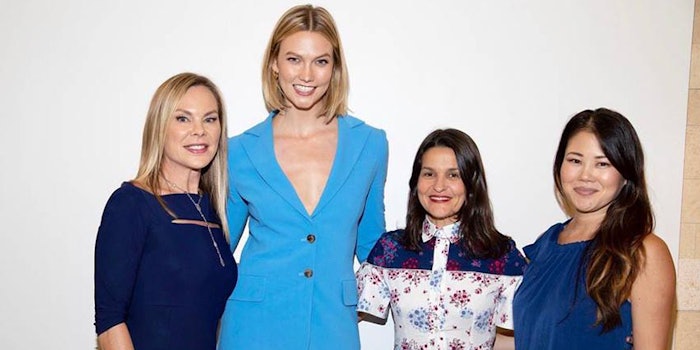 On Jun. 24, 2019, Givaudan hosted Carolina Herrera's Good Girl partnership along with brand ambassador, Karlie Kloss in New York City. The partnership supports Kode with Klossy, a non-profit organization founded by Kloss in 2015. The organization creates STEAM education and opportunities for young women in the U.S.
Kloss, who is also the face of Carolina Herrera's Good Girl fragrances, is embarking on a new season of Kode with Klossy camps, which organizes programs that teach young women the fundamentals of coding. The partnership with Good Girl will allow the organization to scale up, providing nearly 1,000 scholarships to young women across the country. By the end of the year, Kode with Kloss will have served nearly 2,400 women through its flagship summer camps.
Related: Editor's Note: A Conversation on Diversity
Cultivating leadership in the industry continues to be a growing priority for companies. Givaudan's We Lead program, which began in 2014, offers young women in the company to receive professional development and advancement. Companies are centering its culture around certifications and partnerships addressing equal pay, women in leadership and LGBTI inclusion to promote a dynamic and diverse space for budding and veteran professionals to grow. 
"Kode With Klossy would not be possible without the support of incredible partners like Carolina Herrera Good Girl," said Karlie Kloss. "A large part of our mission at Kode With Klossy is to expose our scholars to inspirational female leaders and encourage them to dream big. Carolina Herrera herself is such a visionary and an incredible role model for our scholars. I'm proud to work with the Carolina Herrera Good Girl brand to empower the next generation of female leaders in technology and beyond."