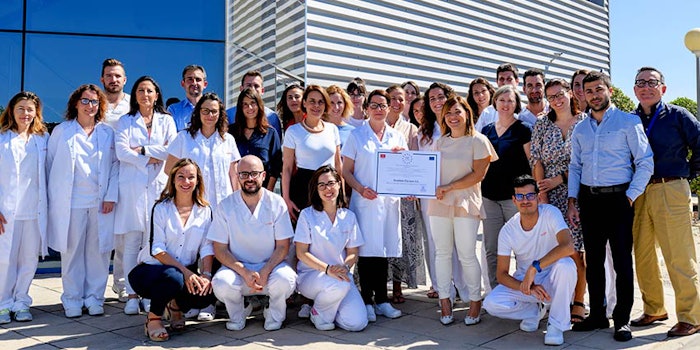 Scentium, the flavor division of Iberchem, has received the European Medal for Merit at Work.
The award, given by the European Association of Economy and Competitiveness (EAEC), is bestowed upon companies "with an exemplary trajectory at both [the] national and European level" that are committed to training their employees, corporate social responsibility and sustainability policies.
Marketing director Paloma Iturmendi accepted the award on behalf of general director José Manuel Mateos.
"We are truly honored to receive this award," said Mateos. "Our employees make great efforts on a daily basis to contribute to the evolution and standing of our sector. This medal comes as a testimony of our ambition to become a reference in the creation of innovative and bespoke aromas for sweet, salty and beverage applications."