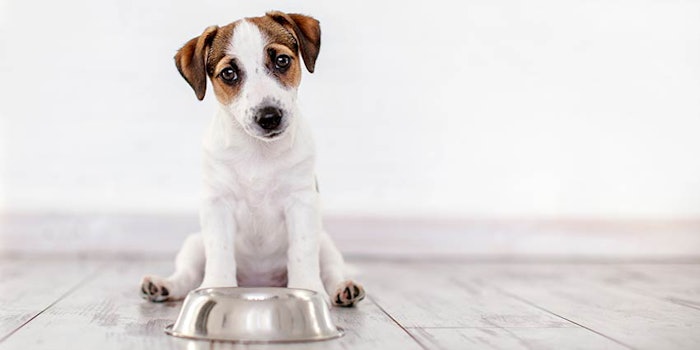 Symrise has signed an agreement to acquire ADF/IDF, a provider of natural nutrition ingredients for pet food.
Founded in 1978, ADF/IDF (American Dehydrated Foods/International Dehydrated Foods) specializes in sustainable meat and egg-based nutrition ingredients. It works regularly with clients in the pet food, food and nutrition industries, offering a wide range of natural and clean label solutions.
The acquisition is the latest move in Symrise's efforts to broaden its activities in the rapidly expanding pet food business, and to bolster its position in the food nutrition market. The combination of ADF/IDF, along with the Symrise Nutrition division Diana, aims to create a leading global player in meat and egg-based protein specialties, with a focus on natural and sustainable solutions.
Related: Symrise Gets to the Meat(less) of Alternative Proteins
"The strategic acquisition of ADF/IDF perfectly delivers on our strategy to expand in fast growing, high-margin business areas. The complementary offering will further diversify our Diana portfolio in pet food and nutrition. The acquisition of the leading provider of natural pet food nutrition ingredients is a further breakthrough for Symrise into the pet food nutrition market. With our expertise in pet food palatability and competence in nutrition solutions, we will create an integrated partner for our pet food clients," said Heinz-Jürgen Bertram, Ph.D., CEO of Symrise AG. "Through this acquisition, we will also broaden our global presence especially in the USA – a strategically important growth market for us – and strengthen our customer base."
"We are delighted to have found in Symrise a new strong owner for our Company, they share the same values and the same mindset on the further development of the business," added William Darr, founder of ADF/IDF. "In the starting phase of our company, we already worked very closely with Diana, which is today leading Symrise's nutrition activities. ADF/IDF and Symrise have many things in common. We are both committed to high-quality natural products derived from sustainable resources. And we both drive innovation to develop solutions that best serve our customers' needs. Our company will benefit from Symrise's scientific know-how to further improve our products. Also, Symrise's wide global presence and broad customer base will allow ADF/IDF to expand its business faster."
The $900 million purchase will be financed by debt and equity, and is expected to be fully EPS accretive from the first year after closing.