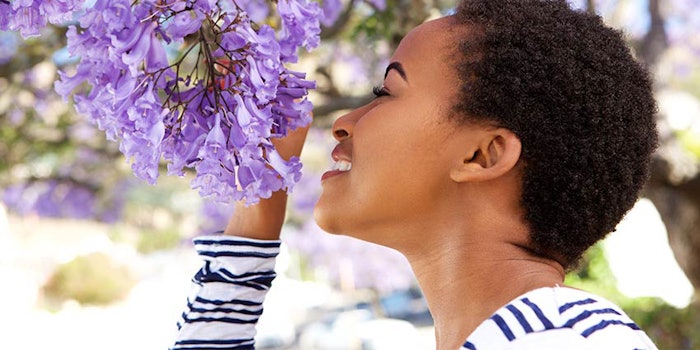 International Flavors & Fragrances Inc. (IFF) has announced its collaboration with Aryballe. The duo will work together to refine and further develop Aryballe's fragrance and flavor capabilities, as well as applications, of its portable, universal odor detection sensors.
The partnership will focus on the development of odor sensing and quality control applications, with the aim of creating a platform for applications in the food, fragrance, cosmetics and other industries.
"Our innovation team is thrilled to work with Aryballe on evolving this innovative device to one that is indispensable to the F&F space," said IFF divisional CEO, scent, Nicolas Mirzayantz. "We believe that we are only scratching the surface of its potential for our industry – its applications seem virtually limitless!"
"Our partnership with IFF will enable us to accelerate our technology's development into miniature, affordable olfaction sensors that meet the needs of their unique markets," added Aryballe CEO Sam Guilaumeì. "We're excited about the growth potential we have together."
Ayrballe specializes in olfaction technology; it will present its products and expertise at the Consumer Electronics Show (CES 2019).