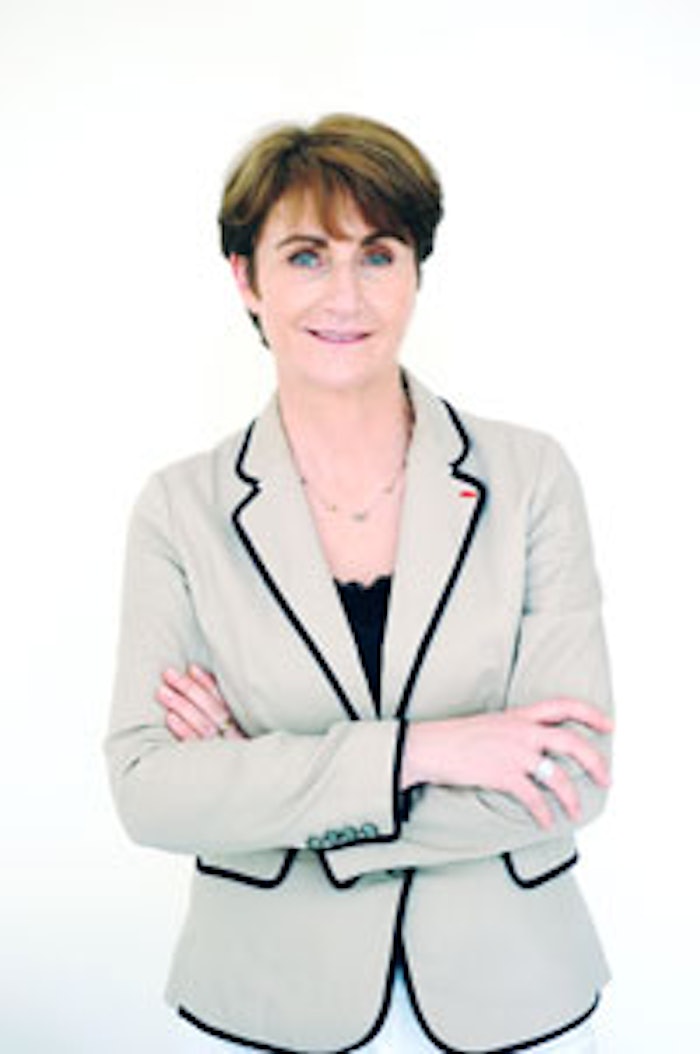 Perfumer & Flavorist Magazine congratulates Sylvie Jourdet (Créassence) upon her election to the presidency of the Société Française des Parfumeurs.
Jourdet was officially inducted last week by outgoing president Patrick Saint-Yves during a cocktail reception at the organization's perfumery raw material exposition in Paris.
Jourdet, a perfumer-creator, previously served as SFP president from 2005 to 2009. She is a graduate of Institut Supérieur International du Parfum de la Cosmétique et de l'Aromatique, where she now instructs students. 
In resuming the presidency, Jourdet will oversee an organization that seeks to "defend and promote the quality of French perfume and highlight the creation and trade of perfumer."
The Association currently has about 900 members, including perfumer-creators, designers, sales, marketing managers, appraisers, raw material chemists, quality controllers, production managers, packaging professionals, lawyers specializing in the law of scented products, and more.