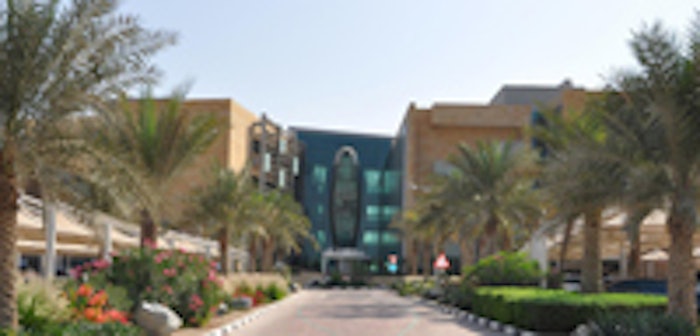 International Flavors & Fragrances Inc. (IFF) announced the opening of a new flavor and fragrance facility in Dubai, which houses creative and applications labs for the company, as well as sales and marketing offices. The facility—located in DuBiotech, the Dubai Biotechnology and Research Park—will support all categories of flavor and fragrance applications for the Middle Eastern market, and Antoine Nourrain, sub-regional manager, flavors, Africa and the Middle East said, "We are thrilled to escalate the support we provide to our flavors customers in this region, particularly in this beautiful new facility."
Touran Cheraghi-Kroon, director, creative and applications, and innovation flavors Europe, Africa and the Middle East, said of the new facility, "Our creative and technical team's ability to work very closely with our regional customers in our ultra-modern labs will significantly shorten the innovation process and increase speed-to-market."
The facility will also leverage its global capabilities for its fragrance customers in the region, supporting continued fragrance growth in the Middle East. "I am very confident in the future development of IFF fragrances in this strategic region as we continue to foster our solid and long-term partnerships with our customers. Our new facility's creative application labs mark an important milestone in our commitment to our customers with high growth potential," said Hussam Yaccoub, fragrance manager Middle East and general manager IFF Dubai.
Also, Henri Reymer, head of fragrance applications EAME, added, "With these new labs, our customers have immediate access to all our leading applied technologies like encapsulation or malodor control, among others."