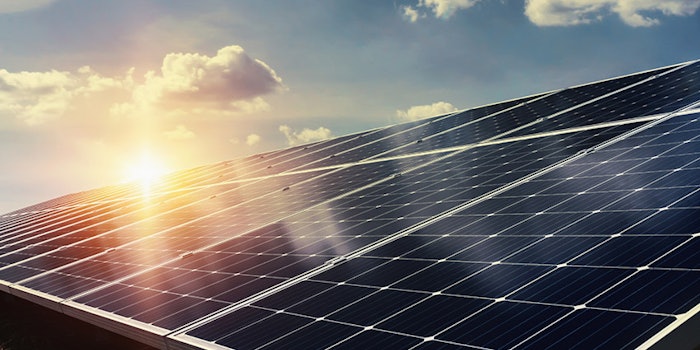 Iberchem has installed a photovoltaic system at its head office which will avoid the emission of 171.74 tons of CO2 into the atmosphere, annually.
Related: Iberchem To Create Olfactory Experience at Expo 2020 Dubai
The installation consists of 660 solar panels (Brand model Canadian Solar KuMax CS3U-355P) and has a power of 234.30 kWp which is expected to produce 350,508.54 kWh.
With a life of approximately 30 years, the installations are expected to save the company over € 25,000 per year in energy costs. Murcia is a region with a large number of hours of light per year, which allows the installation to be amortized in a few years. 
Luis Navarro, manager of Solar Cover said, "Sustainability is increasing its popularity by the day; it is a concept that we should all advocate for. In cases such as photovoltaic systems provide many other benefits such as savings in energy costs. In the case of Spain, most of the country has the chance to benefit from sunny weather all year long, especially in regions like Murcia or Valencia, to produce green energy."
José Manuel Frutos, environmental project manager at Iberchem said, "Our activity requires the use of a wide variety of natural raw materials (flowers, fruits, aromatic plants, etc.) for the development of our fragrances. Reducing our carbon footprint is of paramount importance in order to protect ecosystems of the raw materials on which we depend. Although 100% of the energy we use is already renewable, this project with solar panels will allow us to be self-sufficient and represents another step to carry out our activity in a sustainable way."