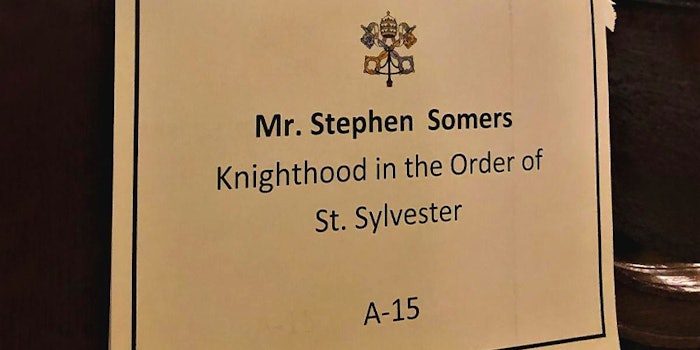 Steve Somers, president and owner of Vigon, has been awarded a philanthropy award by the Brooklyn Dioceses of the Catholic Church. 
Related: Vigon Donates Over 1,000 Gallons of Hand Sanitizer
The award recognized Somers' support of the Catholic Church as well as the Cathedral Preparatory School and Seminary of the Dioceses of Brooklyn. 
Somers also contributed to the construction of a new athletic facility at St. Joseph's College (SJC) where he serves as a member of the board. Somers has also donated his time and knowledge to SJC through multiple presentations and events, including a few at Vigon.