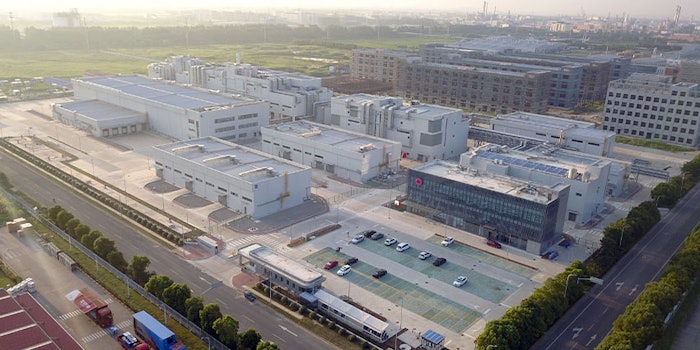 Givaudan has opened its newest fragrance production facility in Changzhou, China. In line with the recently announced 2025 strategy, "Committed to Growth, with Purpose," China remains a key growth market for fragranced products.
Previously: Givaudan Signs Business for Nature Call to Action
The Changzhou production facility, costing more than CHF 100 million and constructed on a land area of 76,000 m2, is outfitted with an advanced auto-dosing system, which allows for high accuracy and efficiency as well as an agile manufacturing environment.
Consistent with Givaudan's global manufacturing processes, the production facility meets the highest global and local standards in fragrance manufacturing including advanced environmental, health and safety features. It will increase the company's existing manufacturing output spanning personal, home and fabric care fragrances through to oral care flavors, encapsulated fragrances and prestige perfumes to serve customers in China and Asia Pacific.
With Givaudan's purpose as the cornerstone, the new facility will contribute to Givaudan's climate action agenda. The production facility is equipped with energy-efficient facilities such as centralized chillers, variable speed drive motors and compressors as well as light emitting diode (LED) lights.
Previously: Givaudan Divests Pectin Business to Herbstreith & Fox
A solar power project expected to complete by early 2021 will also contribute to the company's commitment to use 100% renewable electricity by 2025.
CEO, Gilles Andrier said: "Opening this production facility in China—an important high growth market—demonstrates our commitment to our customers and aligns to our 2025 strategy and purpose. This investment will strengthen our position as a strategic partner to our customers in the region and will cater to the increasing consumer demands for great smelling sustainable fragrances."
Yaling Li, head of fragrances China and Korea, commented: "Expanding our manufacturing capabilities builds on our current creative center and production facility in Shanghai, as well as the recently acquired drom creative center and production site in Guangzhou, giving Givaudan an unparalleled footprint in China. We are very well positioned to offer our customers a comprehensive end-to-end solution for the region in the creation, development and production of fragrances that consumers love."