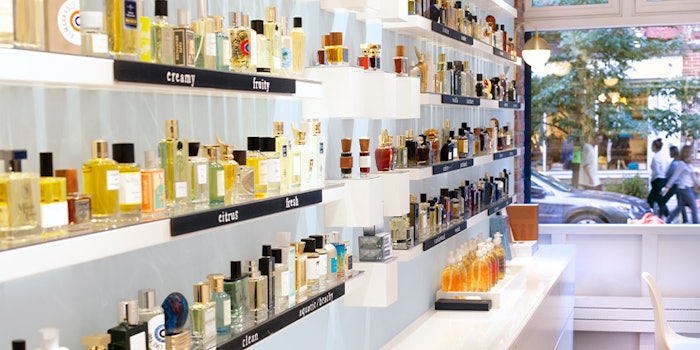 Lucky Scent stores and its boutique, Scent Bar, have re-opened their doors. Both will be accepting walk-ins and scheduled appointments seven days a week from 11 a.m.-7 p.m. 
Related: Forward Thinking: Fragrances March On.
Rules and procedures for in-store visits are as listed:
Customers and staff members are required to wear masks at all times. However, customers can lower their masks when smelling a fragrance.

Each employee is serving one party at a time with a maximum of three people per party.

When serving two parties at once, employees socially distance the staff and customers.

Hand sanitizer and masks will be provided to all customers when they arrive.

The staff sprays the blotters and puts them on the bar for the customer to try to avoid contact.

When customers leave, we sanitize the countertop or any bottles they may have touched.