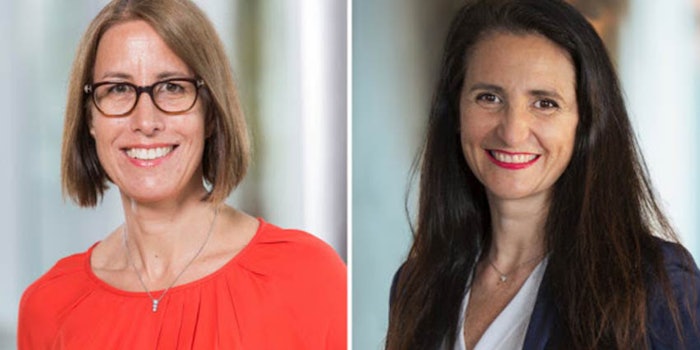 The International Fragrance Association (IFRA) has added two members to its board of directors: Julia Raquet and Ilaria Resta.
Raquet replaces Thomas Schröder as the representative from BASF, as well as in the role of treasurer. She is senior vice president for BASF's global business unit animal nutrition and aroma ingredients; she previously led the global sales and business management of the company's aroma ingredients businesses.
Related: IFRA Appoints Hans Holger Gliewe Chairman
Resta, president of global perfumery at Firmenich, will now serve as that company's representative on the IFRA board, replacing Armand de Villoutreys.
"It is crucial that the global fragrance industry is represented by a body that promotes the joy and emotion of fragrance while at the same time providing science-based Standards for responsible and sustainable use," said Raquet. "I am honored and excited to join the IFRA Board and to actively pursue IFRA's vision of fragrance as a safe and essential part of life."
Resta added: "I look forward to bringing to IFRA experience from the client side, a passion to serve consumer needs, and love for perfume."