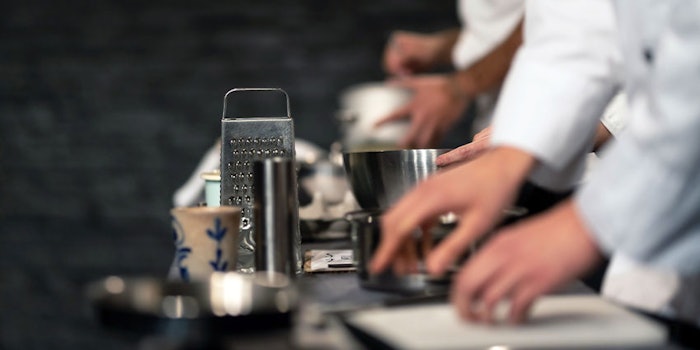 Mane has partnered with the César Ritz Colleges Switzerland to take part in their virtual culinary event, Cook 'N' Battle.
The Culinary Arts Academy Switzerland will be hosting their first-ever global online culinary competition: open to all students already enrolled as well as anyone interested in pursuing culinary studies in Switzerland.
Previously: Brenntag, Mane Enter Iberian, Swiss Agreement.
The contestants will present a dish highlighting a local ingredient from the region where they live. Seven finalists will then be mentored by one of the Academy's chef instructors to prepare for the big live competition on Zoom.
They will be judged by a jury chaired by Anton Mosimann, Dorchester Hotel, UK; Pooja Dhingra, "Le 15" Patisserie, Mumbai, India; Vladimir Mukhin, "White Rabbit", Moscow, Russia; Franck Giovannini, 3* Restaurant De L'Hôtel De Ville, Crissier, Switzerland; and Matthew Downes, Mane's culinary development chef, Vouvry, Switzerland.
The cooking battle will take place on Zoom and be live-streamed on the Culinary Arts Academy Switzerland Facebook page, June 6, 2020, at 2 pm (CEST).