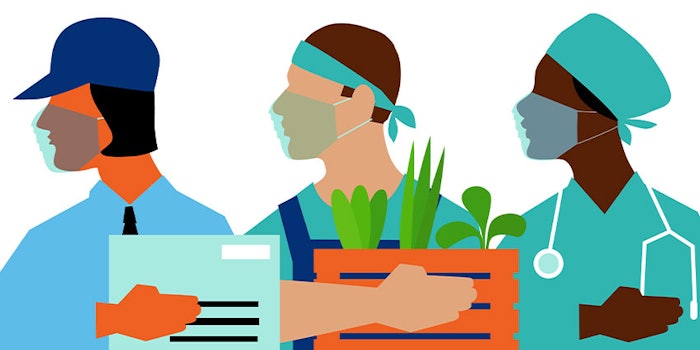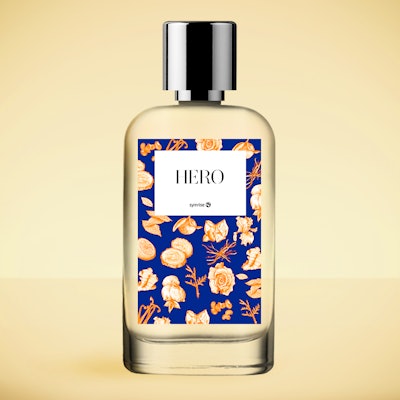 Symrise has created a unisex eau de Cologne with the help of 19 Symrise fine fragrance perfumers from around the globe. Each perfumer added one ingredient to the fragrance to create HERO, developed to recognize and thank all the first responders who improve the lives of others during this difficult time.
Previously: Symrise Q1 2020 Sales Up 8% Despite COVID-19.
Symrise has announced that it will donate the HERO cologne to front-line COVID-19 heroes. The fragrance was created using sustainable ingredients and contributes to the well-being of those who wear it, according to the company.
Previously: Revlon, Symrise Team Up Against COVID-19, Produce Hand Sanitizer.
Symrise will begin distribution of the fragrance in the United States, France, China, Singapore, Brazil and Dubai beginning May 19, 2020.
Many thousands of heroes are working to provide essential care and services during the pandemic in the best possible way: they work in hospitals to care for those infected with the virus; care for sick and elderly people in nursing homes; provide the population with food and essential goods and services.
HERO eau de cologne was created for both men and women. It interweaves ingredients from traditional eau de cologne and brings in contemporary notes like Ambrostar, a Symrise captive, musk and vanilla. The result presents an invigorating and supportive fragrance that combines energy and comfort.
The top note exudes a composition of Mandarin from Madagascar, bergamot with a boost of peppermint and ginger. The heart contains warm notes of ambrette seeds, orris and rose. The base note gives the fragrance fullness and modernity with guaiac wood, sandalwood, vetiver from Madagascar, cypress and renewable vanillin.
"We believe in the power of scent to touch our senses, our soul and the world," says Ricardo Omori, SVP global fine fragrance. "That's why we've developed a fragrance for all the heroes who, with their tireless and selfless efforts, are helping to fight the coronavirus crisis. HERO is our small token of thanks for the work they do."
"It has been shown that the addition of fragrance to our daily essentials increases our quality of life", says Omori. "In the current situation, we want to do our part to lift the mood of our heroes with HERO and to try to give positive feelings to their lives. In doing so, we show our appreciation for these thousands of everyday heroes who are working hard for us with their dedicated efforts."