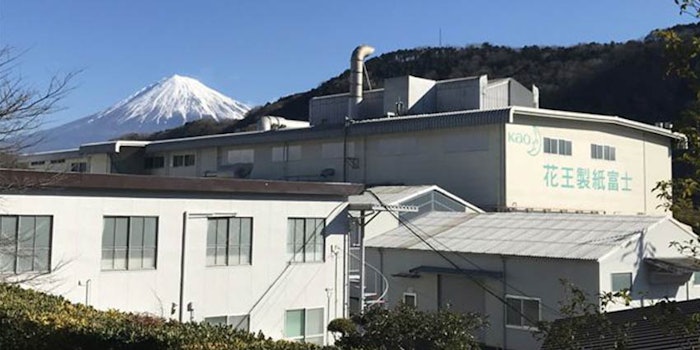 Kao Corporation has received two recognitions, as well as achieved one of its sustainability goals: the company was granted the "Nadeshiko Brand" designation for encouraging women's success; Institutional Investor cited Kao as the Most Honored Company for its superior performance in investor relations (IR), among other factors; and as of the end of 2019, Kao succeeded in having 50% of the electricity it purchases in Japan come from renewable sources.
Previously: Kao Fights for Diversty with The Valuable 500, Wins Sustainability Award
Nadeshiko Brand
The Ministry of Economy, Trade and Industry of Japan (METI) and the Tokyo Stock Exchange (TSE) granted Kao Corporation with the "Nadeshiko Brand" designation in recognition of the company's encouragement of women playing active roles in the workplace.
Related: Kao Corporation Selected for Bloomberg's Gender-Equality Index
Since the Japanese government has set measures to promote women's success in the workplace as a core growth strategy, METI and TSE work to accelerate the initiatives by jointly selecting and publicizing listed enterprises that are exceptional in providing women with opportunities for success in the workplace.
Most Honored Company
Kao Corporation won the Most Honored Company status in the household, cosmetics and personal care sector in the 2020 All-Japan Executive Team ranking, which is released by Institutional Investor, an international financial magazine based in the United States. Kao was ranked in 1st place in four categories—Best CEO, Best CFO, Best IR Professional and Best Investor Relations Team.
Previously: ADM & Kao Named 2020 World's Most Ethical
This ranking, which Institutional Investor has been compiling since 2013, selects the Japanese business enterprises that have implemented particularly outstanding IR activities, based on voting by institutional investors and securities analysts all over the world.
The company received a high evaluation for the way its management team delivers meaningful messages to investors, such as management strategy among others, and for its publication of the Kao Integrated Report, which combines non-financial and financial information to bring across the measures that the company is taking to enhance corporate value over the medium to long term.
"We are deeply honored by the ranking that we have been given, which reflects how highly the Kao Group's activities are viewed by institutional investors and analysts throughout the world from a global perspective," Shigeru Ueyama, managing executive officer and senior vice president for corporate strategy, said.
Renewable Energy
Kao is working actively to reduce greenhouse gas emissions, which are the main cause of global warming, and has set for itself the target of reducing its global greenhouse gas emissions, from all global Kao business sites, by 22% by the year 2030.
Related: Kao Cororation Awarded Highest Life Cycle Assessment Recognition
As part of the measures being taken to achieve this goal, Kao has been installing photovoltaic (solar power) electricity generating facilities for its own use, and is also shifting over to renewable energy for the electric power that the company purchases from suppliers.
Related: Kao Corporation Recognized as Supplier Engagement Leader by CDP
Regarding electricity purchased from suppliers, Kao has set a goal of purchasing only electricity that has been generated from renewable energy sources, within Japan by 2025 and globally by 2030, and is taking steps to realize this goal.
Related: Kao Receives Consumer Affairs Agency's Commendation for Best Practice
As of December 2019, renewable energy's share of Kao's purchased electricity had reached 50% in Japan and 31% globally. Furthermore, at 14 Kao plants―including four in Japan, nine in Europe, and one in the United States―the percentage of purchased electricity that is generated from renewable energy sources has reached 100%.
Related: Kao Corporation Named Corporate Knights' Global 100 Most Sustainable
In the future, Kao will continue to proactively implement measures to reduce greenhouse gas emissions.