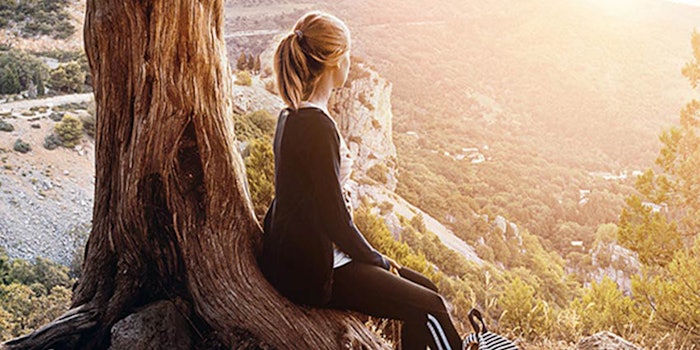 Symrise AG has released its financial results for Fiscal 2019, which revealed sales increased by 8%, or €3,408 million from €3,154.0 million in 2018.
Previously: Symrise Looks to Expand Palette for Alternative Proteins
The company's acquisition of ADF/IDF, which helped it grow its product portfolio and reinforce its position in North America, contributed approximately €32 million.
The organic growth rate achieved a clear plus of 5.7%. As a result, the group exceeded the average market growth rate in 2019, which was in the 3-4% range according to estimates.
Scent & Care: €1,419.1 million (+7.2%)
Up from €1,324.1 million in 2018, the scent and care segment also saw an increase of 5.6% in organic terms.
Dynamic growth was seen particularly in the fragrances division, which experienced strong demand for fine fragrance products. This was reflected in double digit percentage growth in fine fragrances applications, supported by strong demand above all in EAME and Latin America.
The cosmetic ingredients and aroma molecules divisions also posted gains.
Flavor: €1,257.3 million (+5.6%)
Flavor, which earned €1,191.1 million in 2018, experienced organic growth amounting to 3.8%.
This positive trend was carried by all regions and application areas. Flavor benefited in particular from dynamic demand in Asia/Pacific, where the segment achieved organic growth in the high single-digit percentage range. This was driven by flavorings for applications for sweet and beverage products, above all in Indonesia, Malaysia and China.
Nutrition: €731.5 million (+14.5%)
In 2018, flavor reached sales of €638.8 million. The extreme growth in the nutrition segment can in part be attributed to the ADF/IDF acquisition.
Through the initial consolidation of the group in November 2019, Q4 showed a remarkably strong sales increase of 28.7%.
The segment also achieved significant organic growth. Once again, this growth was driven by product solutions in Pet Food. The strongest impetus came from North America and Latin America, where growth was in the double-digit percentage range.
2020 Outlook
In 2020, Symrise aims to again achieve significantly stronger growth than the relevant market for fragrances and flavors as well as cosmetic ingredients, which is projected to grow at a rate of around 4%.
Overall, with its global presence, diversified portfolio and proven strategy, Symrise believes it is well positioned to achieve its growth ambitions. The company plans to continue expanding in fast growing, high-margin business areas in the future, combining organic investments with targeted acquisitions.
Additionally, Symrise will remain committed to its disciplined cost and efficiency management.
Symrise believes that it is very well positioned to achieve the targets updated at the beginning of 2019. By 2025, it plans to increase its sales from €5.5 billion to €6.0 billion by means of organic growth at an annual rate of 5 to 7% (CAGR), combined with targeted complementary acquisitions.
Symrise AG CEOHeinz-Jürgen Bertram, Ph.D., commented:
Symrise AG again posted strong growth in 2019. With the acquisition of ADF/IDF, we have continued to expand in fast growing, high-margin business areas. We have also further diversified our product portfolio in the attractive pet food market and expanded our position in North America. In addition, we made investments to expand our capacities over the course of the year and rolled out new technologies around the world. These targeted growth initiatives, combined with our disciplined cost management, are clearly reflected in our operational development in recent quarters. Along with our customers, the capital market has also responded favorably to our performance. The share price has increased by 42% in 2019. We want our shareholders to participate in our success again this year. At the annual general meeting of Symrise AG, the executive board and supervisory board will propose a dividend increase to €0.95 per share.