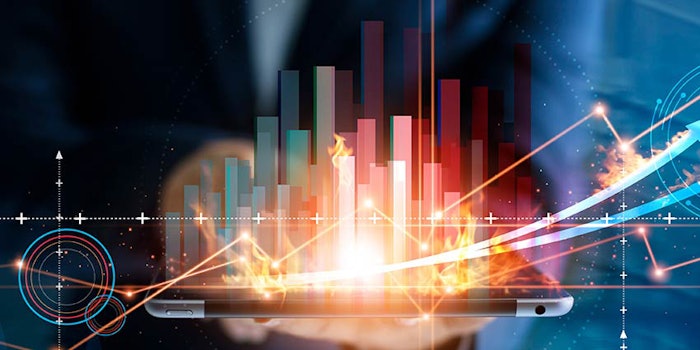 International Flavors & Fragrances, Inc. (IFF) has released its full year financials and Q4 2019 results, in which they observed net sales of $1.3 billion for the quarter and $5.1 billion for Fiscal 2019.
Previously: IFF Makes Barron's 100 Most Sustainable Companies List
Net sales for Q4 2019 were up 5% from $1.22 billion in 2018. Earnings per share (EPS) for Q4 2019 saw an increase from $0.09 per diluted share in 2018 to $0.70.
Full year sales revealed an increase of 29% from $4.0 billion in 2018, to $5.1 billion in 2019. EPS for the full year rose to $4 per diluted share from $3.79 in 2018.
By business unit
Scent:

Q4 sales increased 4% year-over-year, or $20.4 million, to $478.3 million
Full year sales increased 2% from 2018, or $42.1 million, to $1.9 billion

Taste:

Q4 sales increased 7% year-over-year, or $28.3 million, to $429.9 million
Full year sales remained relatively consistent at $1.7 billion

Frutarom:

Q4 sales increased 4% year-over-year, or $16 million, to $375.6 million
Full year sales reached $1.5 billion from about $3.6 million for Fiscal 2018
"2019 was a transformational year for IFF as we continued to take important steps to redefine our industry, including our integration of Frutarom and recently announced combination with DuPont Nutrition & Biosciences," said IFF chairman and CEO Andreas Fibig. "Importantly, we continued to achieve significant cost synergies from Frutarom well ahead of our year-one targets, and captured solid year one revenue synergies, demonstrating our broad operational strength."
Fibig continued, "In the fourth quarter, we delivered high-single digit currency neutral top-line growth and a robust double-digit increase in adjusted EPS ex amortization—both broadly in line with our expectations. During 2019, we grew sales to $5.1 billion, expanded our adjusted operating profit margin ex amortization, and delivered on our balance sheet deleverage commitment—a testament to our team's focus, dedication and commitment to delivering strong results while executing our long-term strategy."
Fibig concluded, "Looking forward to 2020, our priorities are clear: drive growth and profitability in our business, substantially complete the Frutarom integration and lay the groundwork for a successful combination with DuPont Nutrition & Biosciences. With continued focus on execution, we will be well-positioned to become a global leader in innovative integrated solutions and create value for all of our stakeholders."