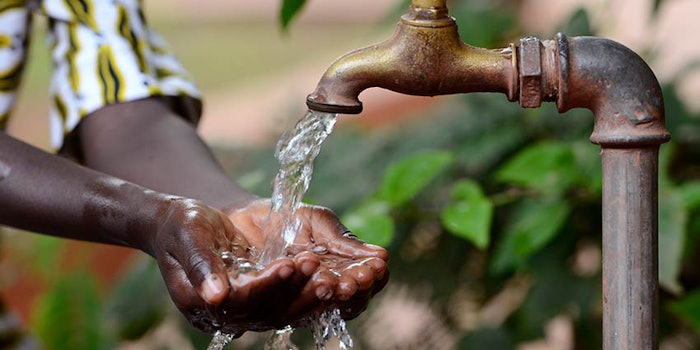 Givaudan has been recognized for its leadership in water security by CDP with the highest A score. The rating follows Givaudan's A score for climate protection from CDP.
Related: Beauty and F&F Companies Make This Year's CDP A List
The company has already surpassed its targets in sustainable water management by tackling the main contributors to consumption in industrial operations. Global sites review hotspots and bring technical improvements that drive its water efficiency strategy with success.
This year, Givaudan decreased water intensity by 26.8% since the baseline year, 2009.
Related: Givaudan Signs Business Ambition for 1.5°C
CDP's Climate Change and Water Security A Lists are published annually alongside the A List for leadership on tackling deforestation.
A detailed and independent methodology is used by CDP, assessing companies from the comprehensiveness of their disclosure to their awareness and management of environmental risks, and so on.
"A double 'A' by CDP is amazing news," Givaudan CEO Gilles Andrier said. "We've taken our sustainability commitments to the highest level, so being recognized for our efforts and achievements in sustainable management of water resources has a lot of significance. Driven by our purpose, we will keep setting ourselves ambitious targets to go further in our activities to safeguard precious natural resources."
"Congratulations to the companies that achieved a position on CDP's A List this year, for leading in environmental performance and transparency," CDP CEO Paul Simpson said. "The scale of the business risks from the climate emergency, deforestation and water insecurity are vast—as are the opportunities from addressing them—and it's clear the private sector has a vital role to play at this critical time. The A List companies are leading the market in corporate sustainability, tackling environmental risks and setting themselves up to thrive in tomorrow's economy."