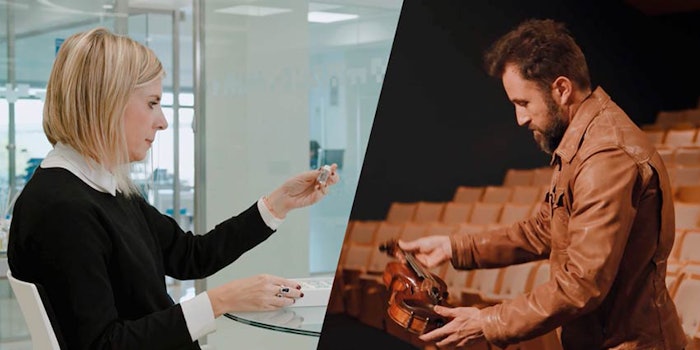 The Iberchem Group has announced it has signed a sponsorship agreement with the Foundation of the Symphony Orchestra of the Region of Murcia in which, for one year, it will support the foundation's cultural activities, including its famous symphonic cycles.
This agreement is part of the Iberchem Group's 2020 Corporate Social Responsibility Plan, in which, among many other actions, the company is engaging itself to carry and support the implementation of cultural projects. The multinational has already organized and participated in innovative artistic projects such as the Nasevo exhibition in 2018, an olfactory experience in which the works of artist Ernesto Ventós were associated with fragrances developed by the perfumers of Iberchem.
In October 2019, the OSRM and Iberchem organized a multisensory concert where each piece was paired with its own original fragrance.
"Music and perfume have a lot in common," said Guillaume Audy, corporate communication manager of Iberchem Group. "A perfumer is like a composer who works with notes and endless accords to achieve the perfect harmony of aromas. With our sponsorship, we want to give everyone access to this enriching asset that is classical music."
Alberto Garre, director of the OSRM Foundation, added, "We are especially appreciative of the sensitivity that the Iberchem Group has displayed in its contribution to the accomplishment of our goals as a foundation and for joining together two arts — music and perfumery — to help launch new projects that will undoubtedly define a before and after in our respective activities."