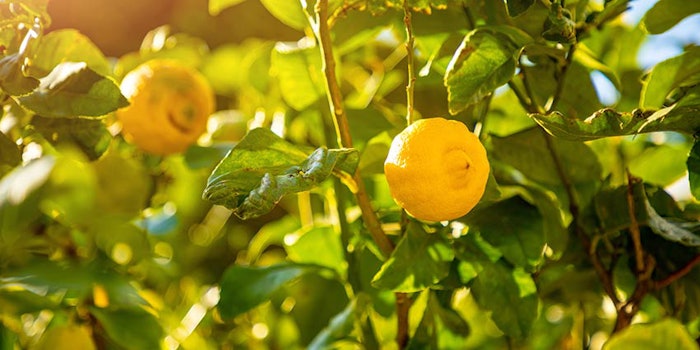 Citromax Group has announced it's surpassed the 100,000-tree mark at its organic lemon groves and is now approaching 110,000 organic lemon trees, an achievement that validates the company's standing as the largest organic lemon producer in the world.
Related: When Citromax Gives You Lemonade Bases, You Make Lemonade
The groves, which are located in the foothills of the Andes, providing a unique sub-tropical climate, produce premium organic lemons with a high juice content. The three groves, known as Rosa, which is the oldest and largest, Rincon and Victoria, are situated on more than 860 acres.
In 2004, the company's processing plant in Tucumán, Argentina was certified as an approved organic processing facility. Citromax continues to focus its organic lemon operation on the health and wellness market and its portfolio includes essential lemon oils, lemon juice concentrate, not-from-concentrate lemon juice and lemon pulp cells.
The company's organic folded lemon oils, lemon extracts and flavors can be used in 100% organic and national organic program (NOP)-compliant products, as well as in support of the growing market trend in the health and wellness segment.
Citromax Flavors is a USDA organic and kosher and allergen-free flavor house. Since 2005, it has been formulating organic, NOP-compliant and non-GMO flavors.
"Citromax Group recognizes the increased global demand for organic fruit products, so we continue to invest in our organic groves," said Mariano Sangronis, commercial manager and head of fresh division. "As the world's largest organic lemon grower and processor, we now produce over 1,000 MT of high-quality organic lemon juice concentrate through sustainable production practices."