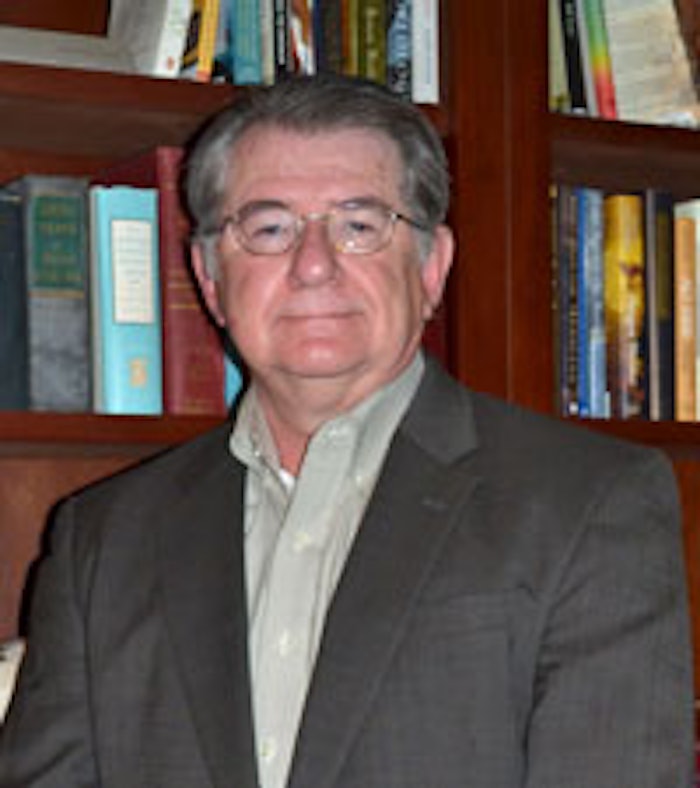 Non-profit scientific institute The Monell Center has named Larry Clark, the director of the United States Department of Agriculture National Wildlife Research Center (NWRC), as the 2013 recipient of its Kerry-Manheimer Award.
In celebration of Monell's 45th anniversary, Clark will receive the 2013 award at a special alumni-oriented Kerry-Manheimer Award event in Philadelphia on the evening of April 29.
Since 1976, the annual Kerry-Manheimer Award has recognized the career contributions of outstanding researchers in the chemosensory sciences. The honoree traditionally spends the award day meeting with the center's scientists, then delivers a scientific lecture in the late afternoon. A second, more informal, talk follows the presentation of the award at an evening banquet attended by Monell's scientists and their guests. Prior to the award dinner, Monell scientists and alumni will take part in a special symposium covering recent advances in the science of taste and smell.
Clark began his career in 1983 as a post-doctoral fellow at Monell, where he was appointed to the center's faculty in 1985. While at Monell, his research focused on the use of plant-derived biopharmaceuticals by wild animals, the study of avian pain perception, molecular modeling, and the design of animal repellents.
"Dr. Clark is one of Monell's most distinguished and influential alumni," said Gary K. Beauchamp, director of the Monell Center. "He has conducted groundbreaking studies of chemical perception in several animal species. In addition, his leadership at the NWRC has helped the federal government develop and implement biologically sound and environmentally safe policies aimed at reducing conflicts between humans and wildlife."
Clark joined the USDA in 1991 to lead research on the development of wildlife repellents and wildlife disease issues including West Nile virus and avian influenza. Appointed as director of the NWRC in 2008, his research activities also include work on the physiology and physics of temperature regulation in birds, reproductive inhibitors for rodents and control methods for invasive species such as the brown tree snake.
The author/co-author of over 140 scientific publications and four licensed patents, Clark has received numerous honors and awards including the Berryman Institute Research Award, the Ernst Edwards Award, and numerous USDA, Animal and Plant Health Inspection Service and Wildlife Services awards in recognition of his research and exemplary efforts in the management and oversight of the NWRC.