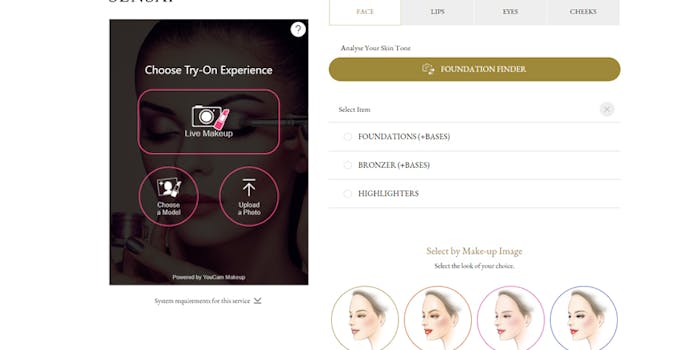 Kao Corporation has launched an official online store in Europe for Sensai. The website is available in the United Kingdom, Germany, France and Switzerland, with Italy's site set to launch April 28, 2021. 
Related: Kao to Open Duty-Free Cosmetic Counter in China
By strengthening retention functions such as customer reviews and the display of products, Sensai hopes to form stronger bonds with customers and provide higher value through its website.
Functions of the website include:
Evolved counselling through AI analysis.

Customer consultation services tailored to individual needs.

A series of functions to share ideas with customers on Sensai products and beauty rituals suited to individual preferences, will gradually be introduced.

Foundation Finder is a shade finder function that enables every online customer to select and purchase the foundation colour best suited to their own skin tone and shade.
Customer data collected from the website will be used to guide the brand's product development.
Souichi Yamaguchi, vice president, Sensai brand at Kao Corporation, said: "Sensai creates conditions that encourage customers to appreciate the luxuries available in life, and to live both sensitively and scrupulously. As we move into e-commerce, Sensai customers can enjoy our in-store style of services, with the same emphasis on personal relationships, in a virtual setting. They will receive personalized counselling to help them find the items exactly suited to their needs, exactly when they need them. Our customer experience management (CXM) approach will move in a direction unique to Sensai, with a strong focus on post-purchase retention methods. We will also be pursuing consumer-to-consumer (C to C) activities in China, with plans to enter the e-commerce space in China's domestic market this autumn."